Jan-Bart Gewald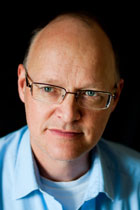 Jan-Bart Gewald is a historian specialized in the social history of Africa. He is Professor of African History at Leiden University and former director of the African Studies Centre Leiden.
His research has ranged from the ramifications of genocide in Rwanda and Namibia, through to the socio-cultural parameters of trans-desert trade in Africa. In addition, he has conducted research on pan-Africanism in Ghana, spirit possession in the Republic of Niger, Dutch development cooperation, Africa in the context of globalisation, and social history in Eritrea. For the past 15 years his prime research focus has been on the socio-cultural history of central Africa. Of late he has become interested in the "Animal Turn" in history, and is seeking to apply this in his research and supervision. Furthermore he has a particular interest in archaeology, and has participated in archaeological research in southern Africa.
Jan-Bart Gewald has acquired research funding from a wide variety of sources and was awarded research funding by the Netherlands Organisation for Scientific Research (NWO) for research programmes within the social sciences and humanities that dealt with the role of technology and consumption in African societies.
On a personal note, Jan-Bart grew up in Africa and has lived in Botswana, Congo Kinshasa, Eritrea, Ghana, Namibia, Niger, South Africa, and Zimbabwe.
Keywords: African cultural and social history, relationship technology and society, Southern African history, Ghanaian history, African socio-political history, global and imperial history, history of anthropology, contemporary African developments, history of technology in Africa, genocide studies.
CV Jan-Bart Gewald (pdf)