Library
The library of the African Studies Centre Leiden is a research library, which is also open to the general public. The library consists of a digital and a paper library. The digital library gives access to an unlimited number of publications, the paper library holds 91,000 books about and from Africa, 90,000 journal articles and 1,700 films on DVD.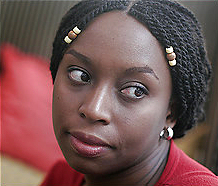 On 15 September 1977, Nigerian writer Chimamanda Ngozi Adichie was born in Enugu, Nigeria. She was described in The Times Literary Supplement as "the most prominent" of a "procession of critically acclaimed young Anglophone authors [which] is succeeding in attracting a new generation of readers to African literature", particularly in her second home, the United States. Read more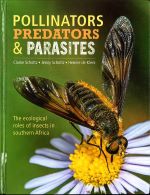 In the year when the world became familiar with 'zoonotic diseases', and a photo of the locusts invasion in East Africa won a prize in the World Press Photo contest, the 'animal turn' in the social sciences is here to stay. Catering for this relatively new research theme, the ASCL Library does not need to revise its collection profile drastically, but it needs to address a potential information need, and direct students to relatively new research areas. Find out more in our latest Library Highlight!


Quick search
The search 'All words' page will open in a new window.
Recent library highlights
Opening hours
Monday to Friday
10.00 - 17.00
(Corona times:
reservation compulsory)