Library
The library of the African Studies Centre Leiden is a research library, which is also open to the general public. The library consists of a digital and a paper library. The digital library gives access to an unlimited number of publications, the paper library holds 91,000 books about and from Africa, 90,000 journal articles and 1,700 films on DVD.
Quick search
The search 'All words' page will open in a new window.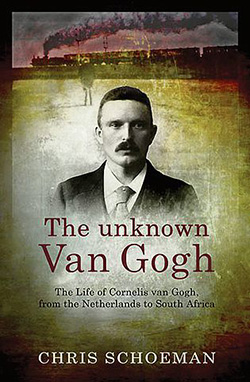 The unknown Van Gogh is not a publication about the discovery of another yet unknown work by Vincent van Gogh, but a biography of Cornelis (Cor) van Gogh (1867-1900) by Chris Schoeman. Cornelis was Vincent's youngest brother, who was raised in the Netherlands, but worked, married and died in South Africa. The unknown Van Gogh is the subject of our latest Library Highlight!
The library will undergo major maintenance, and will be temporarily relocated to the neighbouring Library of Social Sciences. The ASCL Library will return to its own location at FSW at the beginning of March. Another relocation the ASCL Library has faced is the temporary move of some 30,000 books from the ASCL collection to the Leiden University Libraries at the Witte Singel 27. All books can be requested and picked up at the ASCL Library (2-day service) or at the Witte Singel (1-hour service).
Opening hours
Monday to Friday
9.00 - 17.00
Monday evening until 20.00
(except in July and August)