Library
The library of the African Studies Centre Leiden is a research library, which is also open to the general public. The library consists of a digital and a paper library. The digital library gives access to an unlimited number of publications, the paper library holds 91,000 books about and from Africa, 90,000 journal articles and 1,700 films on DVD.
Quick search
The search 'All words' page will open in a new window.
The Library of the African Studies Centre of Leiden University is open for visitors - reservation by e-mail is compulsory. Studying in the ASCL Library will be possible during time slots of maximum 3 hours. Please remember that face masks are mandatory when you enter, leave and move around in the building. Read all about the new regulations.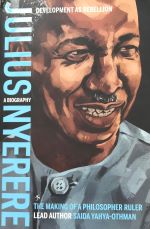 Julius Kambarage Nyerere (1922-1999), Tanzania's first and longest-serving president, was an influential African statesman with an outspoken vision of the development of his nation, and Africa as a whole. This month's Library Highlight features the most comprehensive biography of his life and politics to date, Development as rebellion: a biography of Julius Nyerere, by Saida Yahya-Othman, Ng'wanza Kamata, and Issa G. Shivji. Read the Highlight!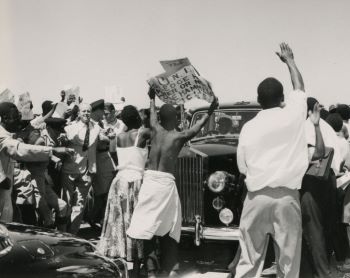 On the occasion of the Africa 2020 year, the ASCL Library has compiled a web dossier about African leaders of independence. It is a 'growing' web dossier that will be expanded monthly. It has now been updated with sections on Gabon, Senegal and Nigeria. Also have a look at the corresponding interactive timeline. Enjoy the web dossier!
Opening hours
Monday to Friday
9.00 - 17.00
Monday evening until 20.00
(except in July and August)