Library
The library of the African Studies Centre Leiden is a research library, which is also open to the general public. The library consists of a digital and a paper library. The digital library gives access to an unlimited number of publications, the paper library holds 91,000 books about and from Africa, 90,000 journal articles and 1,700 films on DVD.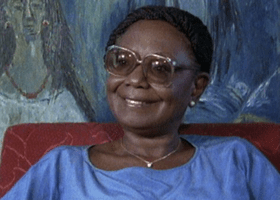 On 16 October 1993, Nigerian author, teacher, and administrator Florence Nwanzuruahu Nkiru Nwapa - more commonly known as Flora Nwapa - died of pneumonia at a hospital in Enugu, Nigeria, at the age of 62. She was the forerunner of a generation of African women writers, and she is often credited with being the first African woman to publish in English. Read more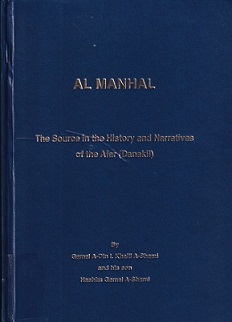 As a gift from a descendant of the authors, the ASCL library received a copy of Al Manhal, The Source in the History and Narratives of the Afar (Danakil). The book was published in Egypt in 2018 and is the English translation of the Arabic edition that appeared in 1997 in Egypt. It is written by two authors, Sheikh Gamal A-Din Ibrahim Khalil A-Shami, from Tio on the Red Sea coast (today's Eritrea), and his son Hashim Gamal A-Shami, but father and son did not write the book together. The father's two handwritten Arabic manuscripts were found only after his death in Tio in 1960. Al Manhal is the subject of our latest LIbrary Highlight!


Quick search
The search 'All words' page will open in a new window.
Recent library highlights
Opening hours
Monday to Friday
09.00 - 17.00