Library
The library of the African Studies Centre Leiden is a research library, which is also open to the general public. The library consists of a digital and a paper library. The digital library gives access to an unlimited number of publications, the paper library holds 91,000 books about and from Africa, 90,000 journal articles and 1,700 films on DVD.
Quick search
The search 'All words' page will open in a new window.
The library will undergo major maintenance, and will be temporarily relocated to the neighbouring Library of Social Sciences. The ASCL Library will return to its own location at FSW at the beginning of March. Another relocation the ASCL Library has faced is the temporary move of some 30,000 books from the ASCL collection to the Leiden University Libraries at the Witte Singel 27. All books can be requested and picked up at the ASCL Library (2-day service) or at the Witte Singel (1-hour service).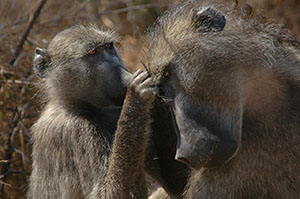 To conincide with the publication of Nature Conservation in Southern Africa. Morality and marginality: towards sentient conservation? the ASCL Library has compiled a web dossier which focuses on wildlife conservation. The dossier consists of selected titles from the ASCL Library Catalogue, extended with sources available through the UBL Catalogue. It has entries to, among other things, animal studies, wildlife conservation, poaching and law enforcement. Read the web dossier.
Opening hours
Monday to Friday
9.00 - 17.00
Monday evening until 20.00
(except in July and August)