Library
The library of the African Studies Centre Leiden is a research library, which is also open to the general public. The library consists of a digital and a paper library. The digital library gives access to an unlimited number of publications, the paper library holds 91,000 books about and from Africa, 90,000 journal articles and 1,700 films on DVD.
Please note that the ASCL and its Library will be closed on Wednesday 3 October due to the local festive day 'Leidens Ontzet'.
Quick search
The search 'All words' page will open in a new window.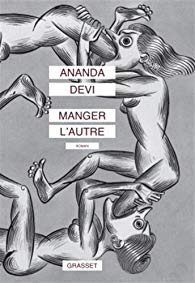 Ananda Devi's new novel, Manger l'autre, is a tale of excessive consumption, an allegory of our society obsessed with body image and consumerism. With humor and wit, she exposes the taboo of body dysmorphia and obesity and shows the protagonist mirroring our world in a violent and absurdist way. Manger l'autre is the subject of our latest Library Highlight!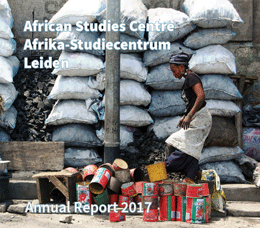 The African Studies Centre's Annual Report for 2017 is out now! In 2017 the outcome of the external evaluation was generally positive about the ASCL, with particularly high praise for the Centre's library. It was also the year in which senior researcher Prof. Chibuike Uche was appointed as the Chair holder for the new Stephen Ellis Chair for the Governance of Finance and Integrity in Africa at Leiden University.
Opening hours
Monday to Friday
9.00 - 17.00
Monday evening until 20.00
(except in July and August)