Library
The library of the African Studies Centre Leiden is a research library, which is also open to the general public. The library consists of a digital and a paper library. The digital library gives access to an unlimited number of publications, the paper library holds 91,000 books about and from Africa, 90,000 journal articles and 1,700 films on DVD.
Quick search
The search 'All words' page will open in a new window.
The Library of the African Studies Centre of Leiden University has reopened for visitors - reservation by e-mail is compulsory. Studying in the ASCL Library will be possible during time slots of maximum 3 hours. Please remember that face masks are mandatory when you enter, leave and move around in the building. Read all about the new regulations.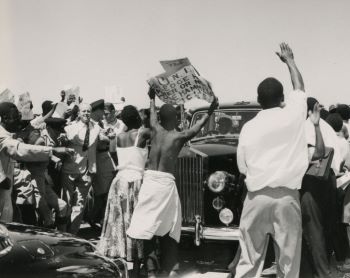 On the occasion of the Africa 2020 year, the ASCL Library has compiled a web dossier about African leaders of independence. It is a 'growing' web dossier that will be expanded monthly. It has now been updated with sections on Gabon, Senegal and Nigeria. Also have a look at the corresponding interactive timeline. Enjoy the web dossier!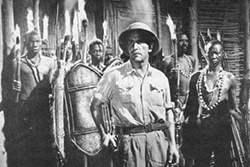 At the height of World War II the German-language film Germanin: die Geschichte einer kolonialen Tat (Germanin: the story of a colonial deed) was released in 1943. The film was based on a novel written by Dr Hellmuth Unger. Unger was a medical practitioner and fervent supporter of the National Socialist Regime in Germany. The film Germanin depicts the fictional exploits of a professor Dr Achenbach who leads an expedition to Central Africa, Northern Rhodesia and Belgian Congo to test Germanin, a new drug to treat Human African trypanosomiasis (HAT), or sleeping sickness. Read the Library Highlight.
Opening hours
Monday to Friday
9.00 - 17.00
Monday evening until 20.00
(except in July and August)