About the ASCL
Mission statement | Evaluation | History | Directors | ANBI
The African Studies Centre Leiden is the only multidisciplinary academic knowledge institute in the Netherlands devoted entirely to the study of Africa. It has an excellent library that is open to the general public. The ASCL is an interfaculty institute of Leiden University.
Mission statement
The African Studies Centre Leiden is a knowledge institute that undertakes research and is involved in teaching about Africa and aims to promote a better understanding of and insight into historical, current and future developments in Africa.
The institute is located in the Pieter de la Court Building of the Faculty of Social Sciences of the University of Leiden.
Main objectives:
To promote and undertake scientific research on Africa;
To function as a national centre in the field of African studies and to contribute to education and teaching in these studies;
To promote the dissemination of knowledge and an understanding of African societies in the wider public sphere.
Evaluation 2011-2016
The African Studies Centre Leiden was evaluated by an external review committee in 2017. A site visit was held in April 2017, during which committee members spoke to the ASCL management, research staff, library staff, support staff and PhD students. The committee also spoke to a group of selected societal partners of the ASCL. In preparation of the review, the ASCL staff provided a Self Evaluation Report.
The Review Committee was appointed by the Board of Leiden University. The members were:
- Professor Paul Nugent, Centre of African Studies, University of Edinburgh, Scotland (Chair)
- Professor Michael Bollig, Institute for Social and Cultural Anthropology, University of
Cologne, Germany
- Iina Soiri M.A., Director Nordic Africa Institute, Uppsala, Sweden
- Dr. Dzodzi Tsikata, Director, Institute of African Studies, Associate Professor, ISSER University of Ghana, Legon, Ghana
- Dr. Marion Wallace, Lead Curator, African Collections at the British Library, London, England
Linda Johnson MBA was appointed as secretary to the Review Committee, on behalf of EADI, the European Association of Development Research and Training Institutes in Bonn.
History
The African Studies Centre Leiden was founded on 12 August 1947 as the Afrika-Instituut, with board members during the formative years including Prof. F.M. baron van Asbeck, K.P. van der Mandele and Prof. P.J. Idenburg. It consisted of a scientific documentation centre in Leiden and a trade office in Rotterdam, which later moved to The Hague and changed its name to the Netherlands-African Business Council (NABC). The Afrika-Studiecentrum Leiden was officially set up on 28 August 1958. The African Studies Centre Leiden has had various addresses in Leiden over the years – Rapenburg 45, Rapenburg 8, Stationsplein 10 – and has been housed at Wassenaarseweg 52 since 1989.
Many well-known Africanists have worked at the African Studies Centre Leiden over the years. Kofi Abrefa Busia, who later became Prime Minister of Ghana, worked at the Centre from 1959 to 1962.
For more details, see: Max de Bok: Leer mij Afrika kennen: vijftig jaar Afrika-Studiecentrum (Leiden, 2000), ISBN 90-5448-040-8
Directors past and present:
1947-1963 Prof. P.J. Idenburg
1963-1969 Prof. J.F. Holleman
1969-1990 G.W. Grootenhuis
1991-1994 Prof. S.D.K. Ellis
1994-1995 Prof. A.A. Trouwborst
1995-1996 A. van Deursen
1996-2004 Dr G.S.C.M. Hesseling
2004-2010 Prof. L.J. de Haan
2010-2017 Prof. A.J. Dietz
2017-2021 Prof. J.B. Gewald
2021- Prof. M. Dekker
ANBI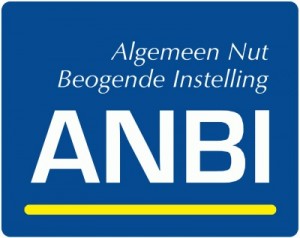 De Stichting Afrika-Studiecentrum is een algemeen nut beogende instelling (ANBI).
Onze ANBI-gegevens zijn:
Fiscaal nummer: 2818498
Contactgegevens:
Wassenaarseweg 52, Postbus 9555, 2300 RB Leiden, 071-5273352, asc@ascleiden.nl
Bestuurssamenstelling:
http://www.ascleiden.nl/content/members-board-governors
Beleidsplan:
Zie Mission statement
Beloningsbeleid:
CAO Speciale universiteiten; zie verder http://www.ascleiden.nl/content/annual-reports
Doelstelling:
Zie Mission statement
Verslag uitgeoefende activiteiten:
http://www.ascleiden.nl/content/annual-reports
Financiële verantwoording:
http://www.ascleiden.nl/content/annual-reports
Posted on 22 December 2022, last modified on 25 September 2023