Harry Wels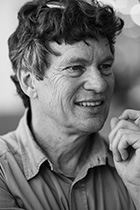 Harry Wels is the Publications Manager of the African Studies Centre Leiden. He is trained as an organisational anthropologist.
His research is primarily focused on South and Southern Africa and is about organisational structures of cooperation in the context of nature conservation and touches on and relates to broader issues in Human-Animal studies. He is the convenor of the ASCL Collaborative Research Group Trans-species perspectives on African Studies.
Harry is Associate Professor at the Vrije Universiteit Amsterdam. He is also Extraordinary Professor at the University of the Western Cape and a Research Fellow at the University of Pretoria.