2019: The year of decentring the human in African Studies?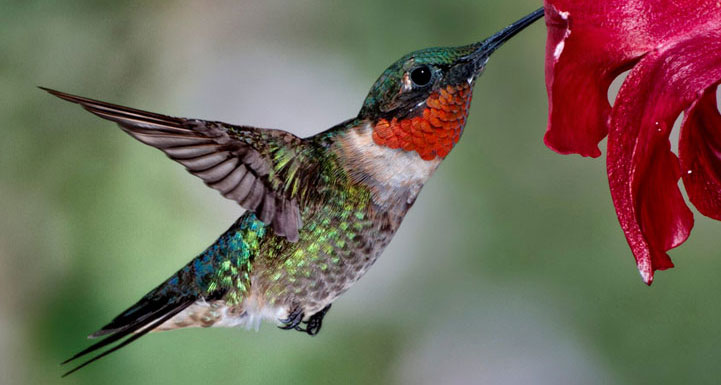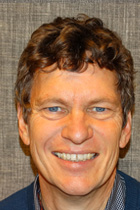 Harry Wels is an organizational anthropologist by training. His research is about organizational structures of cooperation in the context of nature conservation and relates to broader issues in animal studies. He has written this blog as the convenor of the Collaborative Research Group Trans-species perspectives on African Studies.
ASCL researcher Jon Abbink (2018) is absolutely adamant in the introduction to his latest book The environmental crunch in Africa: Growth narratives vs. Local realities: Climate change should dominate the Africanist research agenda! Jon's call for African Studies is part of a growing refrain that is now sung, if not shouted, by many scientists from around the world and encompassing not only Africa, but the whole world.
Climate change denial 'a crime'

The Intergovernmental Panel on Climate Change (IPCC) latest report from October 2018 is outright alarmist in tone, as is Bruno Latour in his latest book Down to earth. Politics in the new climatic regime (2018, Cambridge: Polity Press) in which he hypothesises 'that we can understand nothing about the politics of the past 50 years if we do not put the question of climate change and its denial front and center' (p. 2). 'Climate change denial', according to Latour, is a 'crime' (p. 24) and there are harsh words for Donald Trump in this regard.
Africa will be hit hard
A World Bank Report from March 2018 warns that particularly East Africa will be hit incredibly hard by the consequences of climate change and predicts that by 2050 more than 10 million people will be 'forced to move'. The Brookings Institution expects that 'Africa will bear the brunt of climate change'. The United Nations Environment report on Responding to Climate Change opens with: 'No continent will be struck as severely by the impacts of climate change as Africa'.
Radical decentring of the human
Most, if not all, predictions on the consequences of climate change on the African continent focus foremost on humans. But the threat of climate change is not only about us humans, or maybe not even primarily about us: It is about a whole web of life that holds our planet together, according to James Lovelock in Gaia. A new look at life on earth (1979, Oxford: Oxford University Press). Humans will not survive on their own, nor can they live on this planet just on their own; the 'web of life' survives together or not at all. Therefore bringing climate change to the top of our attention and research agenda requires a radical decentring of the human.
Popular protests
Sounds like a worthwhile idea? In the current geopolitical configuration it seems quite difficult to not think about human interests first, as we have seen again at the recent COP 24 in Katowice, Poland. It was first and foremost about people and their (national) interests at risk due to climate change. The recent Gillet Jaune protests in France are another example where human interests were considered paramount over planetary and climate change issues: President Macron wanted to tax fuel to discourage the use of cars and reduce CO2 emissions, but had to 'retreat' because of the popular protests against it, focusing on humans only.
Leave our pedestal
This general tendency to put people first also haunts African Studies and History, as Gewald et al argue in their latest book on nature conservation in southern Africa. At the beginning of 2019, may we, from the Collaborative Research Group Trans-species perspectives on African Studies, wish you all an inspiring 2019, in which we as humans will leave our pedestal as the centre of the world and the universe and will deal with climate change in Africa and elsewhere as our top priority in whatever we do, both in our personal as well as our professional capacities, as part of our living planet instead of as its master … even if you feel like a hummingbird fighting a huge forest fire!
This post has been written for the ASCL Africanist Blog. Would you like to stay updated on new blog posts? Subscribe here! Would you like to comment? Please do! The ASCL reserves the right to edit, shorten or reject submitted comments.
Top photo: https://www.brucecompany.com/hummingbirds-are-coming/
Right photo: https://thecontrail.com/photo/i-m-not-a-big-believer-in-global-warming?commentId=4744723%3AComment%3A792161&xg_source=activity
Upper left photo: https://nl.pinterest.com/noclimatechange/effects/
Lower left photo: https://innerself.com/content/personal/relationships/8957-falling-off-the-pedestal.html
Tags
Climate Change
environment
African Studies
Posted on 8 January 2019, last modified on 19 February 2019