Azeb Amha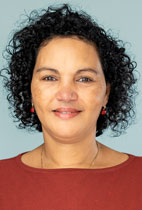 Dr Azeb Amha is a linguist with interest in the morphology and syntax of Afroasiatic languages, linguistic typology and in the interdisciplinary fields of anthropological linguistics and sociolinguistics. Currently she is working on the documentation of the Oyda language and studies Wolaitta and Zargulla, all spoken in Ethiopia.
In 2016, Azeb Amha was awarded a research grant for three years from the SOAS-London run funding initiative ELDP, for the documentation of endangered cultural practices of the Zargulla people in South-West Ethiopia. The research will focus on traditional house and terrace-farm construction practices.
Keywords: African studies, anthropological linguistics, descriptive and documentary linguistics, sociolinguistics, Ethiopian languages: Amharic, Wolaitta, Maale, Oyda and Zargulla.
(Collaborative Research Group)