Marcel Rutten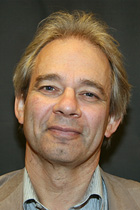 The ASCL is deeply saddened to report that Dr Marcel Rutten passed away on 12 January 2020. Read the In Memoriam.
Marcel Rutten's research activities concentrated on natural resource management, notably of land and water, in (semi-)arid Africa. In addition, his interest was directed to (eco)tourism and Kenyan politics. Research programmes focused on: conflicts over land; famine and drought coping strategies; and sustainable development of low-cost water sources (shallow wells).
Keywords: land tenure, land governance, land conflicts, water, drought, drylands, climate change, nomadic pastoralism, Maasai, Turkana, Orma, wildlife conservation, eco-tourism, Kenya (population, politics, election observation, terrorism, economy).