André Leliveld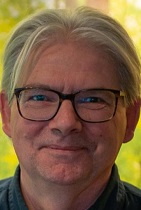 André Leliveld is a development economist. He has done a number of research projects on informal insurance, social protection and community-based (health) insurance schemes in Africa, particularly in Togo, Uganda and Swaziland. He was also involved in several studies for CNV international on trade unionism in a selected number of African countries.
Since 2013 his main research focuses on the role of (frugal) innovations and technologies in economic transformation and development in African economies, with a focus on East Africa. This interest evolved from his earlier participation in the research project Tracking Development, in which the development trajectories of four African and four Asian countries were compared. Since 2014 André Leliveld is Associate Director of the Leiden-Delft-Erasmus International Centre for Frugal Innovation.
Keywords: Frugality, innovation, community based health insurance, labour movements, trade unions.