ASCL Blogs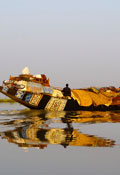 The ASCL Africanist Blog is written by scholars and other staff members of the African Studies Centre Leiden. The ASCL Professors, members of the Collaborative Research Groups and project researchers blog about their research, fieldwork, conferences, new publications and teaching experiences. They may also share their view on a development in society from an Africanist perspective.
Three researchers have personal blogs: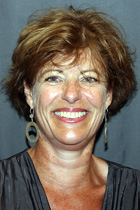 Researcher Mirjam de Bruijn travels through Middle Africa: 'complicated' countries like Chad, Cameroon, DR Congo and Central African Republic. The Arab spring hasn't arrived there yet, but the effects of internet and mobile telephony show in everyday life. Mirjam looks for counter voices: young, powerful people who try to change these countries in their own way: through arts, human rights advocacy or otherwise. Read Mirjam's blog 'Counter Voices in Africa'.
Former ASCL director Ton Dietz wrote about his many experiences as a director and will keep on writing a blog as a senior researcher. From the fascinating (and disconcerting) discoveries he makes when meeting fellow scholars, policy makers, NGO workers and journalists in the Netherlands and abroad, to the big (and small) discoveries he makes when reading, writing or just thinking: you will read it all in Ton's blog.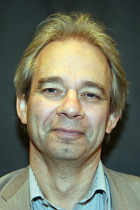 Researcher Marcel Rutten writes a blog about the non-sustainable mining of natural resources in East Africa. Conflicts over land or water, the environmental impact of trade, eco-imperialism by nature conservation groups and political interference in nature conservation are some of the issues discussed. The blog is also meant as a platform: if you would like to share your experiences, please forward your stories to Rutten@ascleiden.nl.
Posted on 3 April, 2014. Last modified on February 22, 2018