Stephen Ellis Annual Lecture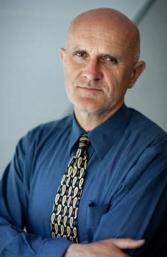 Stephen Ellis (1953-2015) was a renowned senior researcher at the African Studies Centre Leiden. He was a courageous, deeply inquisitive researcher, going further than most researchers of his generation to uncover hidden truths about Africa. He combined a great interest in how 'real politics' work and have an impact on people's lives, with a fascination for the role of religion and morality. He did so as a historian, with particular attention for the way history influences the present. With the Stephen Ellis Annual Lecture, the African Studies Centre Leiden wants to honour Stephen Ellis as the great scholar he was and encourages others to work in his spirit.
Every year, a committee consisting of the director of the African Studies Centre Leiden, the Chair of the ASCL Researchers Assembly and Prof. Gerrie ter Haar (Stephen Ellis' widow) invites a scholar to give the Annual Lecture.
2022 Lecture

The lecture was given by Prof. Megan Vaughan, Professor of African History and Health at University College London.
Date: 01 December
Title: 'Africa in the time of Coronavirus - Biology, history and politics'
Prof. Vaughan explored the impact of the Coronavirus and of the measures to fight it taken in different parts of the continent.
Watch the video of the event.
2021 Lecture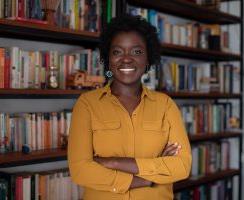 The lecture was given by Nanjala H. Nyabola, independent writer and researcher.
Date: 09 December
In this lecture Nanjala Nyabola articulated a possible theoretical framework for African women's work and African feminisms as political science method.
Watch the video of the event
.
2020 Lecture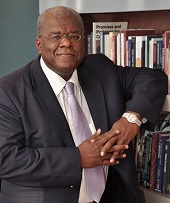 The lecture was given by Prof. Jonathan D. Jansen, Distinguished Professor of Education at Stellenbosch University and President of the Academy of Science of South Africa.
Date: 26 November
Contrary to the abstract in the
announcement
of the lecture, Prof. Jansen spoke about the re-awakening of decolonisation in the public consciousness from Europe to North America and South Africa.
2019 Lecture

The lecture was given by Prof. Emmanuel Akyeampong, Ellen Gurney Professor of History and of African and African American Studies and Oppenheimer Faculty Director of the Center for African Studies at Harvard University.
Date: 3 December
Title:
Spirituality, Culture & Political Power in Early Independent West Africa
Prof. Akyeampong explored the nexus of spirituality, culture, and political power in the connected lives of three first-generation African nationalist leaders: Kwame Nkrumah of Ghana, Sekou Touré of Guinea, and Leopold Senghor of Senegal.
Watch the video of this event.
2018 Lecture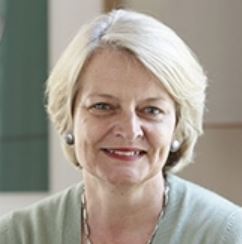 The lecture was given by Prof. Henrietta Moore, Director Institute for Global Prosperity and the Chair in Culture, Philosophy and Design at University College London (UCL).
Date: 6 December
Title: What is prosperity for Africa?
Prof. Moore questioned current ways of thinking about economic growth, prosperity and development. How does economic growth translate into sustainable prosperity?
2017 Lecture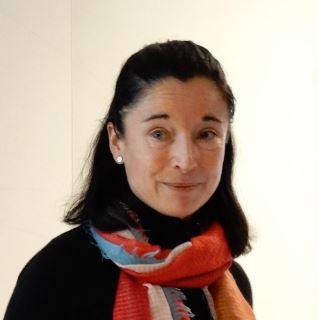 The lecture was given by Camino Kavanagh, Dept. of War Studies, Kings College London.
Date: 13 December
Title: Making good or breaking bad. The impact of Cyberspace and ICT's in Africa
Dr Kavanagh presented an overview of, on the one hand, the benefits of cyberspace, such as greater connectivity thanks to the Internet (388 million users in Africa), and, on the other hand, the challenges, e.g. uneven access to technologies, cost of security and cybercrime. Watch the video of the presentation.
2016 Lecture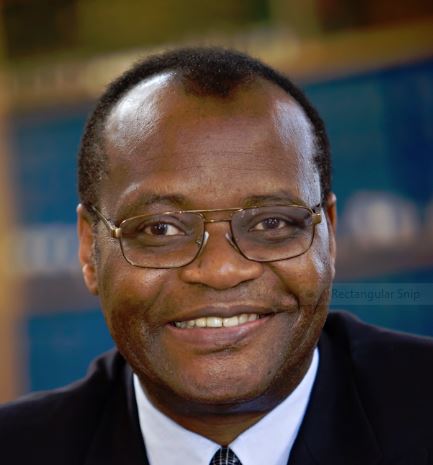 This year's lecture was given by Muna Ndulo, Professor of Law at Cornell University, USA.
Title: 'Ethnicity, diversity, inclusivity and constitution making in Africa'
Date: Thursday 17 November
Time: 18.30
In his lecture, Professor Ndulo identified key issues that must be addressed in the constitution making process to promote inclusiveness and a sense of citizenship and ownership of the political process in a diverse nation state.
2015 Lecture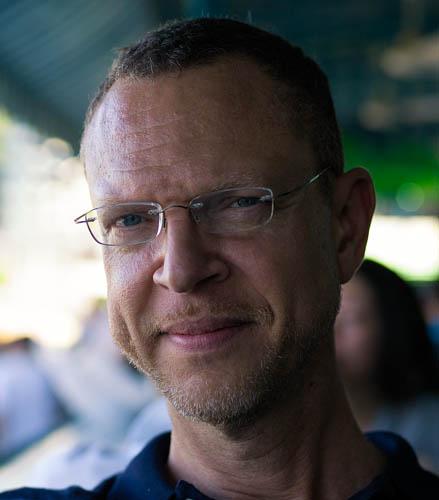 10 December 2015: Howard W. French, associate professor at Columbia University Graduate School of Journalism, USA.
Title: 'How today's China-Africa encounter came about and what it means for the world'
In his lecture Howard French spoke about the large numbers of new Chinese migrants that came to Africa in the early to mid 1990s, focusing on the question of the global geopolitical and economic setting that pushed events in this direction.
About Stephen Ellis
Stephen Ellis was a historian with a broad range of interests in contemporary history and politics. In his most recent book, This Present Darkness: A History of Nigerian Organised Crime (posthumously published in April 2016), Ellis investigates how Nigeria became a breeding ground for illicit trade, large-scale corruption and organised crime. His book External Mission: The ANC in Exile 1960-1990 was awarded the Recht Malan Prize for Non-Fiction in South Africa. It's a meticulous study of the little-known history of the ANC's long period of exile. In addition to his work at the ASCL, Stephen Ellis was a Desmond Tutu Professor in the Faculty of Social Sciences at the VU University, Amsterdam. He was a member of various editorial boards, including that of the journal African Affairs, of which he was a former editor.
Read the In Memoriam on our website, which also contains an overview of the many obituaries published by colleague researchers and journalists from all over the world.
Publications by Stephen Ellis
For a list of publications, visit Stephen Ellis' Bibliography or his profile page. You can find the list of publications by Stephen Ellis in the ASCL catalogue.
Posted on 27 October 2016, last modified on 6 December 2022