Africa 2020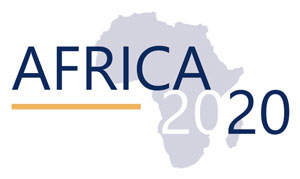 2020 is the year in which 17 countries on the African continent will celebrate 60 years of independence. The Africanists from Leiden University and its LDE-partners TU Delft and Erasmus University (united in 'LeidenASA', hosted by the ASCL) will organize "Africa 2020", a year full of workshops, film screenings, peer coaching for PhD students, seminars and two large conferences: 'Africa: 60 years of independence' in January and 'Africa knows!' in December of that year.
From 2016 to 2019, LeidenASA (the Leiden African Studies Assembly) had the privilege of creating synergy between Leiden-based, and later on LDE-based and Edinburgh-based Africanist researchers, via collaborative research projects, research leave (temporary relief from teaching), field schools, e-learning initiatives, visiting research fellowships, lectures, workshops, and much more, made possible financially by Leiden University. From 2020 onwards, LeidenASA will continue to exist as a network of LDE-based Africanists.
The preliminary timeline of the events in 2020 can be found below. If you have any questions regarding the events, please contact Maaike Westra (LeidenASA@asc.leidenuniv.nl).
28-29 January 2020
Workshop: Law, governance and rights in Africa. A look to the future
Organizing committee:
Annelien Bouland, Van Vollenhoven Institute for Law, Governance and Society, Leiden Law School, Leiden University
Danse de Bondt, Tilburg Law School, Tilburg University and the Centre of African Studies, the University of Edinburgh
Tanja Hendriks, Centre of African Studies, the University of Edinburgh
Thandiwe Matthews, the International Institute of Social Studies of Erasmus University Rotterdam
Carolien Jacobs, Van Vollenhoven Institute for Law, Governance and Society, Leiden Law School, Leiden University
29 January 2020
Workshop: Legitimizing African institutions. Contesting accountability and responsibility
Organizing committee:
Erik Bähre, Institute of Cultural Anthropology and Development Sociology, Leiden University
Gerhard Anders, Centre of African Studies, University of Edinburgh
Jose Maria Munoz, Centre of African Studies, University of Edinburgh
30 January 2020
International conference: Africa, sixty years of independence
Organizing committee:
Ton Dietz, ASCL
Jan-Bart Gewald, ASCL
David Ehrhardt, FGGA, Leiden University
Maaike Westra, ASCL
20-21 February 2020
Workshop: The Nile. Inclusion and Exclusion over a trans-boundary resource
Organizing committee:
Abeer Abazeed, FGGA, Leiden University
Abby Onencan, TU Delft
Lama El Hatow, TU Delft
March 2020 (exact date to be determined)
First session of Peer-Coaching for PhD candidates (to be followed by a session in June, September and December)
Organizer:
Karin Nijenhuis, ASCL
May 2020 (exact date to be determined)
First Africaflix film evening (to be followed by a film evening in June, September, October and December)
Organizing committee:
Elvire Eijkman, ASCL
Marieke van Winden, ASCL
July 2020 (exact dates to be determined)
Research seminar & public day: From the ashes reborn. Reconsidering the "Time of Troubles" in Southern Africa in the context of global history
Organizing committee:
Jan-Bart Gewald, ASCL
Alicia Schrikker, Faculty of Humanities, Leiden University
Sabine Luning, Institute of Cultural Anthropology and Development Sociology, Leiden University
Thomas Molony, Centre of African Studies, University of Edinburgh
September 2020 (exact dates to be determined)
One-day Conference: Education in a multilingual and multicultural setting - lessons from Africa
Organizing committee:
Maarten Mous, LUCL, Leiden University
Bert van Pinxteren, LUCL, Leiden University
22 September 2020
One-day conference: Deaf Studies in African societies: language, identity and accessibility
Organizing committee:
Victoria Nyst, LUCL, Leiden University
Monika Baar, Institute for History, Leiden University
November 2020 (exact date to be determined)
Workshop & publication: A General Labour History of Africa, 1600-1900
Organizing committee:
Stefano Bellucci, Institute for History, Leiden University
Klaas van Walraven, ASCL
Karin Willemse, Erasmus University Rotterdam & Institute for History, Leiden University
Andreas Eckert, Humboldt University of Berlin
2-4 December 2020
International conference: Africa Knows!
Organizing team:
Ton Dietz, ASCL
David Ehrhardt, FGGA, Leiden University
Robert Tijssen, CWTS, Leiden University
Chibuike Uche, ASCL
Ingrid Samset, FGGA, Leiden University
Harry Wels, ASCL & VU University
Roel Kamerling, TU Delft
Huibert Pols, Erasmus University Rotterdam
Antony Otieno Ong'ayo, the International Institute of Social Studies of Erasmus University Rotterdam
Paul Nugent, Centre of African Studies, University of Edinburgh
David van Kampen, NUFFIC
Michael Bollig University of Cologne
Last modified on July 15, 2019