Africa 2020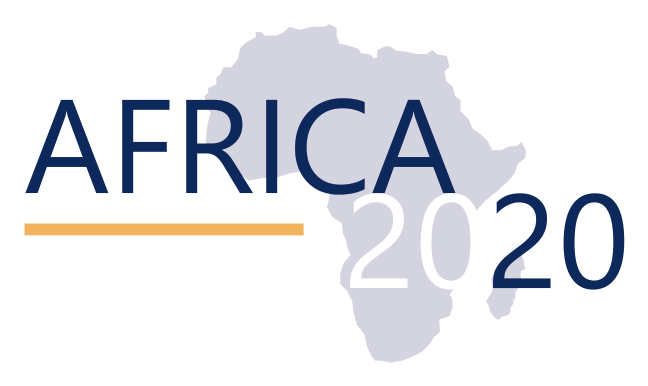 2020 was the year in which 17 countries on the African continent celebrated 60 years of independence. The Africanists from Leiden University, TU Delft and Erasmus University (united in 'LeidenASA') organised 'Africa 2020', a year full of workshops, film screenings, peer coaching for PhD students, and two large conferences: 'Africa: 60 years of independence' in January, and 'Africa knows!' that started in December and continued into 2021. Due to the COVID-19 pandemic, many events had to be postponed to 2021.

---
28-29 January 2020
Workshop: Law, governance and rights in Africa. A look to the future
Read the call for papers
Read the workshop report
---
29 January 2020
Conference: Pushing Boundaries in Advocacy for Inclusion
---
30 January 2020
International conference: Africa, sixty years of independence
Watch the film registration of this conference
---
20-21 February 2020
Workshop: The Nile. Inclusion and Exclusion over a trans-boundary resource
---
June, September, October, November 2020
How to handle my PhD supervisor and other bumps in the road

Online Peer-Coaching for PhD students
A PhD involves doing amazing fieldwork, reading libraries full of literature, analyzing interesting data, and presenting your innovative findings at lively conferences –it is exciting and enriching. At least, that's what we are told! But …. there is also a downside. A PhD trajectory is long, can leave you feeling lonely or isolated, and can leave you needing to address all kinds of daily yet serious issues. For example, your supervisor might not give appropriate feedback to your draft chapters; you experienced feeling very insecure when doing fieldwork or perhaps even sexual harassment; you are facing a writer's block; you are running out of time; you miss having contacts with peer PhD students; you are doubting your future as a researcher….

Peer-coaching (or, inter-vision) is a way of sharing your issues with peer PhD students. It can make your problems lighter or at least more manageable. The basic idea of peer supervision is that you can learn from each other by sharing your problems and receiving and giving feedback and suggestions. Trust is indispensable in this regard and therefore the information shared will remain confidential.
---
November 2020
Africa 2020: ASCL & Leiden International Film Festival Screenings
---
2 December 2020 - 28 February 2021

International conference: Africa Knows!
Organizing team:
Ton Dietz, ASCL
David Ehrhardt, FGGA, Leiden University
Robert Tijssen, CWTS, Leiden University
Chibuike Uche, ASCL
Antonio Frank, De Haagse Hogeschool
Ingrid Samset, FGGA, Leiden University
Harry Wels, ASCL and VU University
Jan Nouwen, Erasmus University Rotterdam
Antony Otieno Ong'ayo, International Institute of Social Studies, Erasmus University Rotterdam
Paul Nugent, Centre of African Studies, University of Edinburgh
David van Kampen, Nuffic
Samira Zafar, Nuffic
Michael Bollig, University of Cologne
Marieke van Winden, ASCL, conference organizer
---
12 June 2021
HANDS! Festival on African Sign Languages and Deaf Studies
---
29 June 2021
Somali Day. Culture and Politics throught the lens of Somali literature and orature
---
17 September 2021
Debat series 'Multilingualism in Education: Africa and the Netherlands'.
Further details to follow.
---
2021
Two day workshop: From the ashes reborn. Reconsidering the "Time of Troubles" in Southern Africa in the context of global history
---
2021
Workshop & publication: A General Labour History of Africa, 1600-1900
---
From 2016 to 2019, LeidenASA (the Leiden African Studies Assembly) had the privilege of creating synergy between Leiden-based Africanists, later on joined by Africanists from TU Delft, Erasmus University Rotterdam and the University of Edinburgh, via collaborative research projects, research leave (temporary relief from teaching), field schools, e-learning initiatives, visiting research fellowships, lectures, workshops, and much more, made possible financially by Leiden University. From 2020 onwards, LeidenASA will continue to exist as a network of Africanists.
Posted on 7 May 2019, last modified on 13 December 2022