Africa 2020: ASCL & Leiden International Film Festival Screenings

In the framework of the Africa 2020 year, the ASCL and the Leiden International Film Festival will present a special Africa-programme on 8 November. Four films by African filmmakers coming from four countries that gained their independence 60 years ago, will be screened. There will be a Q&A session in the presence of an Africanist after each film. The following films will be presented:
Maki'la (DRC, 2018). Kijkhuis 2, 10:30 - 11:50 hrs. Discussant: Prof. Dr Mirjam de Bruijn.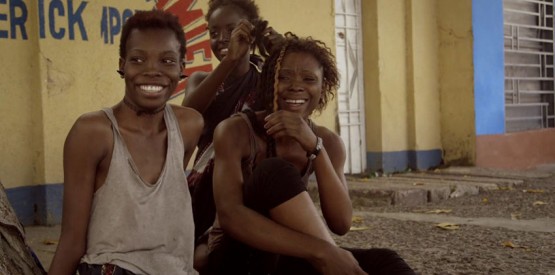 Maki, a young woman navigating the mean streets of Kinshasa (Democratic Republic of Congo), learns tough lessons in survival. Maki is 'married' to Mbingazor, the leader of a gang of young would-be sapeurs, men who dress flamboyantly despite their lack of means and form a well-known subculture in the two Congo's. Maki decides to set off on her own, finding neither satisfaction in the lifestyle of this group or in her relationship. Sent on her path by fate is Acha, another teenage girl lost in an unsparing Kinshasa. Maki takes pity on her.
Baamun Nafi/Nafi's Father (Senegal, 2019). Kijkhuis 1, 11:15 - 13:05 hrs. Discussant: Dr Mayke Kaag.
Tierno, the imam of a small town in northern Senegal, wants to prevent his daughter Nafi to marry her cousin Tokara. They want to be free and leave for Dakar to study. This brings Tierno into conflict with his older brother, who aspires to be elected mayor with the help of the leader of a fundamentalist movement. Tierno now tries to save his daughter (as he sees it initially) as well as his town, and a bitter dispute evolves about tradition, progress and the true nature of Islam.
The director wanted to show how violent Islamist fundamentalism could happen even in Senegal, where for centuries a peaceful Islam has been practised, based on tolerance and charity.
The film, which is Pulaar-spoken, won both the Award for Best Film and the Golden Leopard for Contemporary Filmmakers at the Locarno Festival.
Frontières/Borders (Senegal, 2017). Kijkhuis 2, 12:30 - 14:00 hrs. Discussant: Prof. Dr Marleen Dekker.
Senegalese business woman Adjara develops a friendships with three other women from different countries during a bus journey across West Africa. The journey from Dakar, via Mali, Burkina Faso and Benin to Lagos (Nigeria) is full of complications and the women have to face all kinds of dangers as they accomplish an everyday journey while facing the universal challenge of being independent women.
Eyimofe/This is my Desire (Nigeria, 2020). Kijkhuis 1, 13:45 - 15:40 hrs. Discussant: Victoria Manya.
Online screening from 21:15 - 23:10 hrs.
Set in Lagos, Nigeria, the film follows the stories of Mofe, a factory technician, and Rosa, a hairdresser, on their quest for what they believe will be a better life abroad. They don't know each other but both face daily misfortunes that threaten their dreams of leaving. They both have a second job at night, Mofe is a night watcher and Rosa works as a bartender. Mofe wants to migrate to Spain, Rosa is looking after her pregnant younger sister and desperate to get them to Italy. A passport, photos and a visa form recurring elements. Do the characters really want to leave their family, their culture, their habits, or do they just yearn for a betterment of their position at home?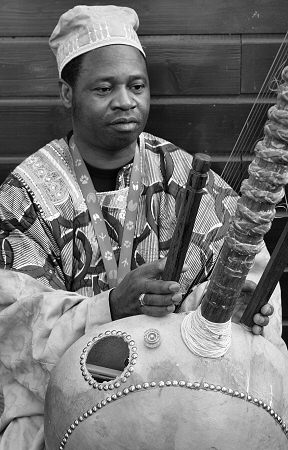 Before the start of each film, the well-known kora player Layba Diawara will play a 15 minute set.
More information and tickets can be found on the LIFF website.
Date, time and location
Kijkhuis Leiden, Vrouwenkerksteeg 10, 2312 WS Leiden
Posted on 8 October 2020, last modified on 22 October 2020