Blogs about COVID-19 in Africa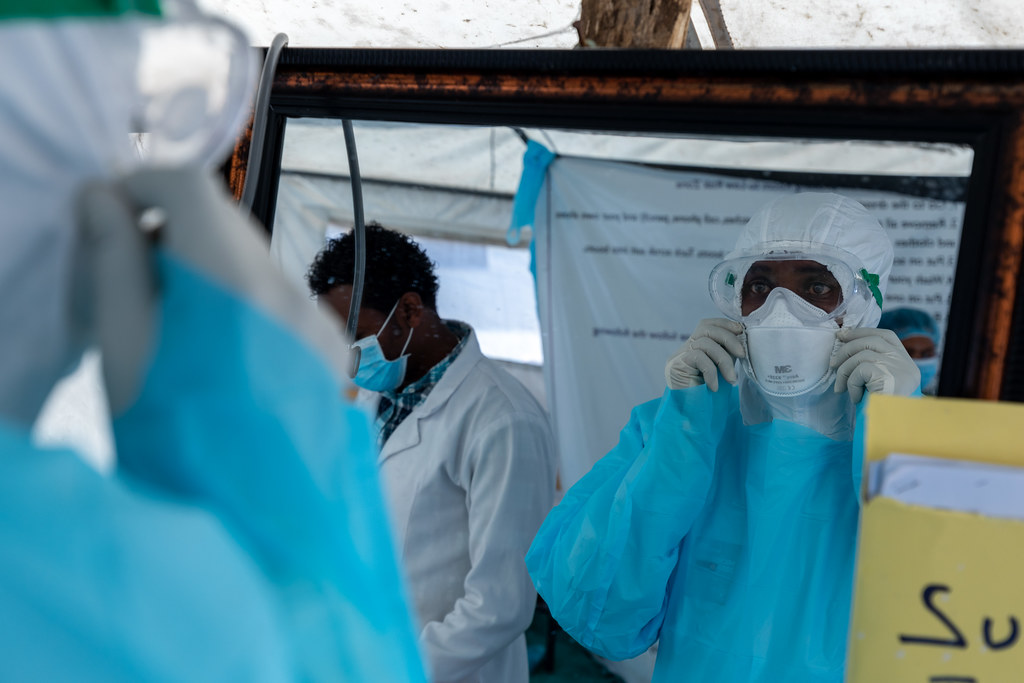 ASCL researchers and members of the ASCL Community have started to write blogs about the spread of COVID-19 through Africa, and the impact of the pandemic.
Simone Reinders wrote a blog on behalf of the Leiden-Edinburgh Research Group that focuses on inequalities in higher education in Africa. She asked two experts on higher education in Ethiopia: How have COVID-19 and the consequent shutdown of universities affected equity and inclusivity?
Community member Charmaine Williamson wrote about the survival of human and natural ecologies during and beyond COVID-19, wondering: Will enough lessons be learned to re-balance this unbalanced universe?
PhD candidate Crépin Marius Mouguia wrote about the impact of the pandemic in the Central African Republic - a country dealing with multiple crises.
ASCL researcher Lidewyde Berckmoes dealt with the uncertainty and rumours after Burundi president Nkurunziza died unexpectly, a death feeding rumours that he died of COVID-19.
Bruno Parmentier, a French engineer and economist specialising in agriculture and food security, wrote a guest blog about Better securing Africa's food supply after COVID-19.
In 'A "COVID revolution" in Africa?', written for the INCLUDE blog series, ASCL researcher Rahmane Idrissa highlights the 'open letter to leaders over COVID-19' written by African intellectuals, writers and academics, which is an appeal for better governance in Africa during the COVID-19 crisis.
In his post, Tycho van der Hoog, PhD candidate at the ASCL, discussed three ways to conduct historical research on Africa in times of corona.
Ton Dietz wrote about Euro-African COVID-19 solidarity: the leadership, while Elsie Onsongo discussed Frugal Innovation during the COVID-19 crisis: Examples from East Africa.
Posted on 2 April 2020, last modified on 1 December 2022