Higher education and inequality in Ethiopia: The effects of COVID-19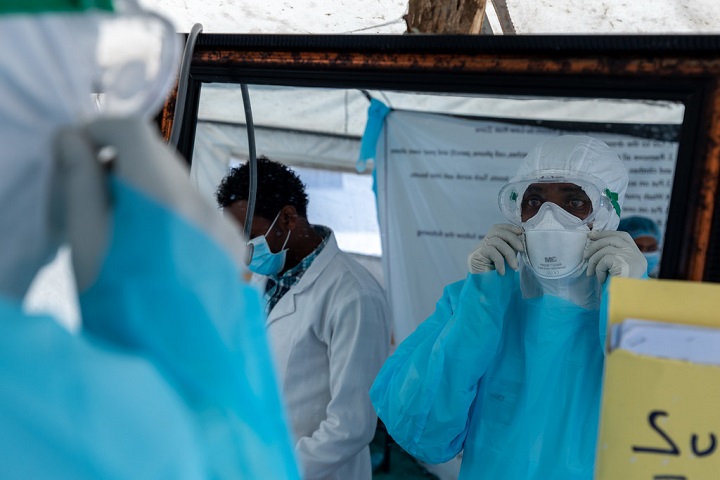 This guest blog was written by Simone Reinders in the context of a Leiden Edinburgh Research Group (LERG) that focuses on inequalities in higher education in Africa. The research group consists of Professor Marleen Dekker (African Studies Centre Leiden), Dr Jean-Benoit Falisse (Centre of African Studies, University of Edinburgh) and Simone Reinders (Centre of African Studies, University of Edinburgh), and is funded by a grant provided by the University of Edinburgh.
This blog was written before the outbreak of the armed conflict in Tigray in Northern Ethiopia, of which the impact on higher education in the country is not known yet.
The outbreak of the COVID-19 pandemic in March 2020 presents a huge challenge to education systems worldwide. This United Nations report underlines the impact on countries and students, especially for already disadvantaged groups. At the same time, it points towards the efforts taken and innovative solutions offered to continue education programmes as best as possible.
The Ethiopian higher education system rests on a policy framework that combines rapid expansion with a mission of equity - a major challenge in and of itself, as is evident in the discrepancies between equity principles and harsh realities globally, and now disrupted by the (near) complete shutdown of institutes of higher education since the inception of the COVID-19 pandemic.
Ethiopia's higher education system has seen its number of universities grow from 2 to 51 in just 22 years. What are the outcomes of the current crisis, and how does it affect inclusivity? We reflected on these questions in an interview with two experts on Ethiopian higher education: Dr Enbiale Wendemagegn, member of the advisory council for the Ethiopian Ministry of Science and Higher Education and co-chair of the Quality Education and Training Committee), and Saskia Kloezeman, former quality assurance adviser at Arba Minch University and engaged in gender equality assessments in higher education in Ethiopia.
Different effects for different students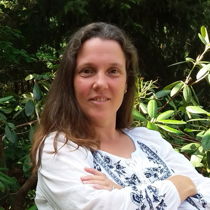 A key consideration to make when looking into the effects of COVID-19 on inequality, is the diversity in outcomes for different types of students, Saskia Kloezeman says. For bachelor students in Ethiopia, education has completely come to a halt; dormitories are used as quarantine centres. The situation is especially dire for students who finished their first semester, but cannot complete the second. Some students do not have the luxury to delay their studies and have found a job, or are working on the land with their families. 'They are making money, because they cannot afford to sit at home'.
Some are still waiting to return to university, but will suffer from the disruption in their education. Online teaching is currently not a viable option. For example, students do not have the funds to acquire a smartphone: 'The happy few do have these things, but online education is not offered, because teachers also do not have the technological capacity and knowledge to respond effectively'.
Master programmes have received a bit more guidance and attention, so the situation is a bit different. Some education has continued, although online, and students can continue their programmes. In addition, many of these students are teachers, still live on campus, and hence are more connected to the university.
For PhD students, the situation is complicated, Mrs Kloezeman explains. 'We needed to get some students back from abroad, some were in China, and some were stuck in bad circumstances for a while. They need to do research, and they need to publish, although there are opportunities online. Continuing their research abroad, however, is just not possible, and for students in the natural sciences, there are no good laboratories here'. The greatest challenge for these students, who often have families to support, is that they earn their income with lecturing, which is now at a minimum. This is even more complicated by the fact that they only receive 50% of their wages during their PhD studies, as the rest of their income is expected to be provided by the research project.
Connectivity is key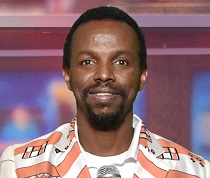 Dr Wendemagegn is mostly active in the medical education sector. Here, students in their final year have been able to continue their studies - an important but complex task, as these students need to interact with patients. All other students have been excluded from their programmes this year, creating enormous challenges in terms of study delay and retention.
The government has made attempts to make online learning available for different university programmes, but thus far without success. 'The issue is connectivity. Even where we do manage to provide tablets and laptops, students are not connected, or lack the skills to make use of the technology'. And so students miss out on their education, and it disproportionately affects students from disadvantaged backgrounds. 'Especially for girls, leaving the family and going to school is a big leap. Once they have gone back home, the probability of them returning to school is lost, the family will have gotten used to their hard labour and they will not come back, it is very common. Simultaneously, early marriage is still a big practice in this country, and many students do not have the chance to go into other types of education, they wait for the government to re-open universities'.
Indeed, most students that are required to engage in money making activities are unlikely to return, Dr Wendemagegn says. 'I see tea- and coffeeshops everywhere in towns now, set up and managed by university students.'
The future in mind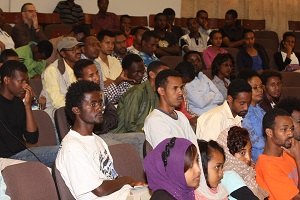 Asked about future consequences of the pandemic, Mrs Kloezeman recognizes that it is entirely unclear what will happen. Based on recent developments, it is likely that there will be increased attention for students' ability to pay back loans, as the current cost-sharing system, where government finances all students regardless of financial background, is financially unviable. Changes like these will probably lead to a more unequal system.
She also considers the option that many students will deem education of lesser importance, now that they have found a source of income. At the same time, the many students that do return (with a significant learning gap) may come up, or be provided with, a shortcut to catching up on lost time, thereby affecting the quality of their learning outcomes.
Still, in the long run, looking at Ethiopia as a whole, the consequences are likely to be moderate. One positive outcome is the increased recognition of the necessity of online learning, E-libraries and E-Systems - a point that was largely neglected in the past. Dr Wendemagegn sees new opportunities, since medical students now have access to a wide range of possibilities to have discussions with international experts in their field through webinars and Zoom meetings; new connections are being made.
Enduring the crisis
What is clear, is that COVID-19 is affecting disadvantaged youth disproportionately, in all matters of life. A (forthcoming) scoping literature review on inequality in higher education in low- and middle income countries done in the context of the LERG research group, underlines the relevance of a life course perspective on education - inequality in higher education does not start, or end, at access - and the need to look at the role of financial, socio-cultural, human and political resources. These findings turn out to be highly relevant in the context of the COVID-19 pandemic as well.
Disadvantaged youth need to be supported with comprehensive policies that recognize the diverse origins and nature of inequalities and the diversity in outcomes for different types of students. Online learning solutions are key, but should consider these aspects. We should go beyond considering the economic downturn, and recognize the broad range of aspects that will exacerbate differences between groups based on ethnicity, gender and other factors. COVID-19 is a challenge to higher education systems globally, but hopefully will also facilitate the emergence of innovative solutions to inclusive learning.
More blogs on higher education and inequality in Ethiopia will be published in the next months, within the framework of the Africa Knows! conference.
This post has been written for the ASCL Africanist Blog. Would you like to stay updated on new blog posts? Subscribe here! Would you like to comment? Please do! The ASCL reserves the right to edit, shorten or reject submitted comments.
Read the other blog posts dealing with COVID-19.
Photo credits
Top photo: Health care workers inspect their personal protective equipment before interacting with a patient suspected of having COVID-19 at Bole-Chefe isolation center on 9 April 2020. © UNICEF Ethiopia/2020/Mulugeta Ayene via Flickr (CC BY-NC-ND 2.0).
Upper left photo: Addis Ababa University. © Sam Effron via Wikimedia Commons (CC BY-SA).
Lower left photo: Addis Ababa University Law Students when it was still possible to debate, in November 2012. © UNICEF Ethiopia/2012/Getahun via Flickr (CC BY-NC-ND 2.0).
Tags
COVID-19
higher education
universities
lockdown
inequality
inclusiveness
education
Posted on 7 October 2020, last modified on 1 December 2020