A virus' journey: what does corona teach us about Africa's global connections?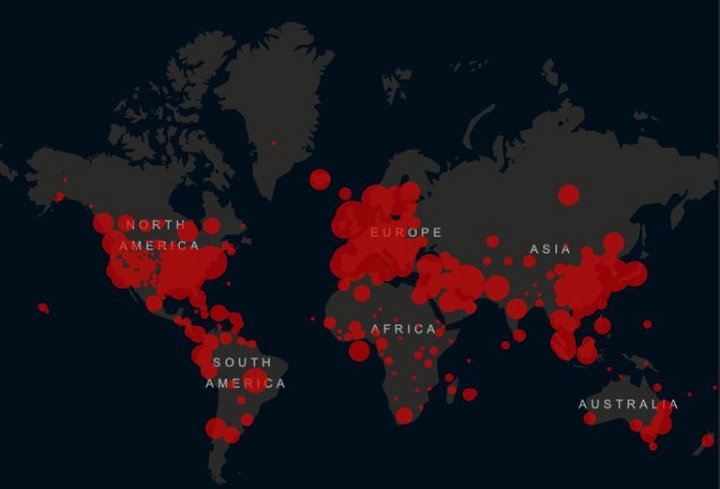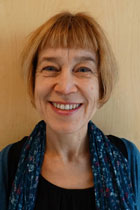 Mayke Kaag is a senior researcher at the African Studies Centre Leiden. She is the convenor of the Collaborative Research Group Africa in the world: Rethinking Africa's global connections and chair of the Research Master in African Studies.

It is only two weeks ago (although it seems much longer as I am writing this) that I was preparing a trip to Benin and very much looking forward to meeting my colleagues in Cotonou. Even though the corona virus had already made inroads into Europe, in the Netherlands we were still quite relaxed. I was therefore rather disappointed when I received the news that the government of Benin had decided that every traveller from Europe was obliged to stay in quarantine for 14 days upon arrival. This meant that I had to cancel my trip…. At the same time, I thought it was quite cool that now Africans were blocking Europeans from entering their country, instead of the other way around. The world upside down! I liked it.
Why has Africa been so little affected to date?
Now, a couple of weeks later, the world has taken on a gloomier outlook. Looking at the map of corona infections worldwide it is clear that the pandemic is spreading like wildfire. But why is Africa so little affected in comparison to other regions of the globe? Why does it still have relatively few cases? A quick search shows that there are different theories in this regard. Some sources argue that Covid-19 does not thrive in a warm climate, hence the relative absence of the virus in Africa. This theory is not uncontested, however. Other sources find an explanation in African genes: Africans would be more more resistant to the virus. A medical doctor working for the World Health Organization pointed to the experience African governments have in dealing with emergencies like this, as they have dealt with Ebola in the recent past, and hailed the measures at international airports and effective collaboration between African governments. Other experts, by contrast, point to weak monitoring systems, especially in rural areas and those with limited technology, and ask whether the current relative absence of the virus in Africa is simply a case of under-reporting.
Africa's global connections
I am not in a position to evaluate the foregoing claims, and that is not the purpose of this piece either. What I would like to do here is call attention to another aspect that is crucial in my view: the influence of Africa's global connections. In the early days of the virus' journey, when it was still largely restricted to China, observers forecast that the spread would hit Africa hard. The close relations between China and the African continent in combination with the weak healthcare systems in Africa would lead to a disastrous situation. While this argument makes sense at first sight, the forecast has thus far not materialised - so we need to think better. The answer lies in a more in-depth analysis of Africa's global connections, and that is what is being provided in an article by The Africa Report.
Flows of people
The article puts it bluntly: it is Africa's global connectedness, stupid! Africa is simply less connected to the rest of the world, including China, especially in terms of flows of people. Thus, it is mentioned that global tourism flows to Africa are only five per cent, with only a meagre four per cent of China's tourists heading to Africa. Flows of workers to Africa are also fairly insignificant. Contrary to received ideas, even the proportion of Chinese workers going to Africa is relatively low: of the Chinese workers going abroad in 2017, only 16 per cent were employed in Africa. To this, I would like to add that African migration out of the continent is also restricted to a great extent, in contrast to what certain media and politicians want us to believe.
Tourism
Further evidence to support the above argument is the fact that, until now, the African countries most hit by Covid-19 are those that have relatively more developed tourism sectors, more international residents, and a higher proportion of transnational linkages through global migration, such as South Africa and Senegal.
The article underlines that the spread of the current corona virus to Africa shows exactly the same pattern as other major viruses originating outside of Africa in recent history. For example, the SARS outbreak in 2002/2003 only hit Africa five months after its initial outbreak in China. In the same vein, the H1N1 outbreak that started in Mexico in 2009 reached Africa rather late and, ultimately, the number of deaths from the virus in Africa were one per cent of the total deaths worldwide.
Uneven linkages
The current corona crisis is revealing just how interconnected our world is. Perhaps more interesting, it also shows how continents, countries and localities are differently connected, and differently integrated in the global economy and in the global movement of people. The virus' journey is reiterating James Ferguson's[1] point (mentioned in one of my previous blogs), namely that globalisation is not simply about unfettered and even connection but is made up of uneven linkages in terms of intensity, flows, and associated power relations.
Infectious solidarity
It appears that ongoing 'social distancing' of Africa(ns) at a global level has, to date, saved the continent from a strong invasion by Covid-19. Let us hope that this 'social distancing' will indeed help to 'flatten the curve' in Africa. Better still, that the continent will not be hit hard before a cure has come available. However, in view of the growth in cases over the last week, this is probably too optimistic an outcome, and experts point to the huge difficulties in fighting the virus in Africa, including lack of materials, knowledge, and basic facilities. Let us hope, then, that the encouraging and heart-warming local and national solidarity and support that have emerged across Europe in the context of the corona crisis, will extend to global solidarity. A virus' injurious journey turned upside down – now, that would be great.
---
[1] Ferguson, J., 2006. Global Shadows. Africa in the neoliberal world order. Duke University Press.
This post has been written for the ASCL Africanist Blog. Would you like to stay updated on new blog posts? Subscribe here! Would you like to comment? Please do! The ASCL reserves the right to edit, shorten or reject submitted comments.
Also read the other blog posts dealing with the impact of corona in Africa on the ASCL Africanist Blog.
Top photo: screen shot of the realtime data map of the global spread of the Corona virus, situation 23 March 2020. Source: Johns Hopkins University.
Tags
Corona
COVID-19
World Health Organisation
Africa's global connections
tourism
social distancing
Benin
South Africa
Senegal
China
Posted on 23 March 2020, last modified on 1 December 2022