Antonio Frank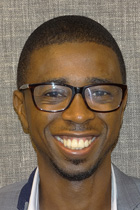 Antonio Frank is working on a PhD research project focusing on the governance/provision of security in informal urban settlements in Angola. Next to his PhD research, he is a lecturer at The Hague University of Applied Sciences for the bachelor program Safety and Security Management Studies.
Frank has been involved in development projects for the Angolan youth in The Netherlands and in Angola. He holds a Master of Science in Conflict Studies from Kingston University London and a certificate in the practices of conflict management and peacebuilding from the UPEACE University based in Costa Rica. Frank is very interested in public safety and security issues in Lusophone Africa.
Watch the documentary 'Art In the Ghettos of Luanda' made by Antonio Frank.