Studium Generale: Het continent Afrika in 2023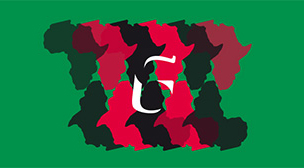 For English, see below. Het Afrika-Studiecentrum Leiden en Studium Generale van de Universiteit Leiden bieden gezamenlijk een lezingenreeks aan die inzicht geeft in historische, huidige en toekomstige ontwikkelingen in Afrika. Onderzoekers van het ASCL gaan in op thema's als Afrikaanse migratie, de diversiteit van de islam in Afrika, het brede spectrum van Afrikaanse talen en literatuur, de mogelijke relatie tussen diamantwinning en het uitsterven van soorten, en de link tussen Noord-Korea en Afrikaanse bevrijdingsbewegingen. De lezingen worden deels in het Nederlands en deels in het Engels gehouden. Meer informatie over het Studium Generale programma.
English
The African Studies Centre Leiden and Leiden University's Studium Generale jointly offer a lectures series that offers insight into historical, current and future developments in Africa. Researchers of the ASCL will discuss themes like African migration, the diversity of Islam in Africa, the broad spectrum of African languages ​​and literature, the possible relationship between diamond mining and species extinction, and the link between North Korea and African liberation movements. The lectures will be held partly in Dutch and partly in English. More information about the Studium Generale programme.
All lectures start at 19.30 and take place in the Lipsius Building, Room 019.
Programma/Programme
Sprekers:
Ton Dietz en Akinyinka Akinyoade.
Languages: Dutch and English.
Aanmelden
.
Posted on 7 March 2023, last modified on 26 April 2023