Studium Generale: Islam in Afrika: diversiteit, wereldwijde verbindingen - en wat heeft de Koran ermee te maken?
Great Mosque of Kairouan, also known as the Mosque of Uqba, Tunisia. Photo credits: Marek Szarejko (via Wikimedia Commons).
This event takes place both online and physically in Leiden. This lecture will be held in Dutch.
Deze lezing vindt plaats in het kader van het Studium Generale programma Het continent Afrika in 2023.
In de lezing gaan Mayke Kaag en Gerard van de Bruinhorst dieper in op de rijkdom en dynamische aard van de islam in Afrika. Ze onderzoeken hoe deze wordt gevormd door zowel lokale verscheidenheid als door interactie met de rest van de islamitische wereld. Na een algemene inleiding bespreken Kaag en Van de Bruinhorst de zoektocht naar lokale vertalingen van de Koran in Oost-Afrika. Deze casus geeft extra stof tot nadenken over hoe mensen leven met een islam die is aangepast aan de lokale context maar ook in verbinding staat met de rest van de Ummah (gemeenschap van gelovigen).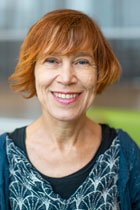 Mayke Kaag is a Professor in the Anthropology of Islam in Africa and its diaspora at the University of Amsterdam (UvA), and a senior researcher working on the political anthropology of Africa's global connections at the African Studies Centre Leiden.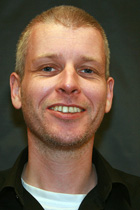 Gerard van de Bruinhorst's work as information specialist focuses on facilitating access to African Studies resources and meeting the information needs of ASC library users. He is responsible for acquisitions policy and collection development.
Date, time and location
Lipsius / Cleveringaplaats 1, 2311 BD Leiden
Posted on 7 March 2023, last modified on 8 March 2023