Studium Generale: Movie with introduction: The Wound - Inxeba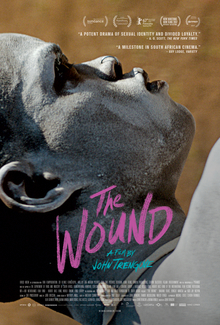 This event will take place physically in Leiden.
This film is screened in the framework of the Studium Generale programme Het continent Afrika in 2023.
Xolani, a lonely factory worker, joins the men of his community in the mountains of the Eastern Cape to initiate a group of teenage boys into manhood. When a defiant initiate from the city discovers his best kept secret, Xolani's entire existence begins to unravel. Prof. Wouter van Beek will give an introduction to the film.
Film duration: 88 minutes.
Languages: Xhosa, Afrikaans, English.
Subtitles: English.
Date, time and location
Lipsius / Cleveringaplaats 1, 2311 BD Leiden
Posted on 7 March 2023, last modified on 28 March 2023