News & Events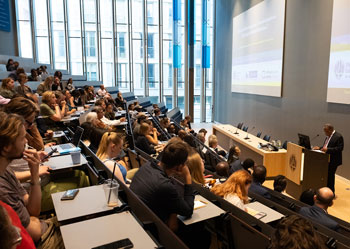 Find the latest news below, and our event calendar on the right.
Would you like to stay updated on our latest research news, publications and events? Please subscribe to our monthly newsletter!
Posted on 9 November 2011, last modified on 9 October 2023
On Monday 25 November Karin Nijenhuis will defend her PhD thesis 'Farmers on the Move: Mobility, Access to Land and Conflict in Central and South Mali' at Wageningen University. In contrast to their sedentary image, farmers in Central and South Mali are surprisingly mobile.This mobility is, however, not just a reaction to changing farming conditions but also part of local political processes, including conflict, that mediate farmers' access to land.
This seminar will examine the 2013 general elections in Kenya. Charles Hornsby will present a comparative analysis of five of the six simultaneous elections. How viable is the underlying basis of support for the Jubilee coalition? Hornsby will discuss events since April, focussing on the transfer of power to local authorities, the new 'non-political' ministerial structure and developments at the International Criminal Court. Why do the results of the election remain contested? Find out at our seminar on 14 November. (Photo: Stephen Wanjau)
The Rethinking Indigeneity Project, led by Keyan Tomaselli of the University of Kwazulu-Natal, has conducted research amongst indigenous populations in Southern Africa for twenty years now. At this seminar on 24 October, Tomaselli will focus on the Bushmen (San): what has been and is the perception of the Bushmen by Westerners, notably tourists? What about the perception the other way round? And what methods of research do ethnographers have at their disposal?
Pages