Marie-Louise Wijne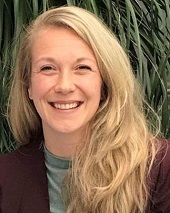 Marie-Louise Wijne is a PhD candidate at the African Studies Centre Leiden. She is also senior policy advisor on digitalisation for development at the Netherlands' Ministry of Foreign Affairs.
Her PhD project focuses on the use of digital data in development cooperation programmes. Drawing on critical data studies literature, the project examines how local communities and other stakeholders can benefit from the economic, social and political value of the data that are being generated and used within development programmes. Particular emphasis is placed on factors that influence decision making within programmes around what data are to be collected, how these data are to be used and protected, and the respective roles of different stakeholders.
Marie-Louise holds an Advanced Master in International Development (AMID) from the Radboud University Nijmegen and a Master in Sociology with a focus on gender and sexuality studies (MSc with Honours) from the University of Amsterdam. She holds a Bachelor in Sociology (BSc) with a minor in Science and Technology Studies from the University of Amsterdam, part of which was obtained through a semester spent at the University of California in Berkeley. Marie-Louise works in international development since 2009, starting at a Dutch NGO in public health and since 2015 with the Ministry of Foreign Affairs.
Key words: digitalisation, datafication, data for development, inclusive development, critical data studies, civil society, political economy.