Ettore Morelli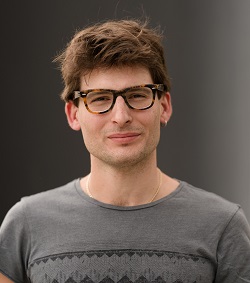 Ettore Morelli is a historian of Southern Africa. He is currently a Postdoctoral Fellow at the University of Pavia, Italy, and a member of the PRIN (Research Project of National Relevance) Genealogies of African Freedoms. His past affiliation include the University of Cape Town, where he was Postdoctoral Fellow at the APC (Archive and Public Culture Research Initiative), and the School of Oriental and African Studies, where he taught as Senior Teaching Fellow and, before that, where he obtained his PhD in History. He is Assistant Editor at the peer-reviewed journal Africa: rivista semestrale di studi e ricerche.
Ettore's main research area is the history of the interior of Southern Africa before colonialism, ca.1500-ca.1850. He has published on war captivity and slavery in Sesotho-speaking communities in the 19th century and is currently working the overlapping, differences, and links between elite marriage and slavery in Lesotho in the 19th century. Other current projects include an analysis of the impact of Catholic missionaries on the shaping of royal power and on the discourse on 'traditional marriage' in Lesotho since c.1862, and a study of African travellers and travel routes before colonialism.
At the ASCL, Ettore will work on his principal project, the book project based on his PhD thesis. The book will be a history of the region stretching from the modern border of Botswana to the Maloti-Drakensberg mountains in modern Lesotho, in the rough three centuries before formal colonialism (ca.1500-ca.1850). A fundamental component of this project is the central place given to a number of African authors that committed the history of their families, communities, and enemies to writing from about 1850. The book analyses the work of these African historians, takes into account the most recent discoveries of Southern African archaeology, and re-reads critically the numerous travel accounts about the region. Ettore will present a seminar on his research project as part of his activity at the ASCL.