Special event with Charles Foster: Beasts in African Studies? Radical reflections on research methodologies
Primary tabs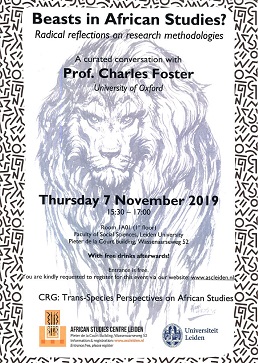 In this special event, Dr Harry Wels and Prof. Jan-Bart Gewald will have a curated conversation with Prof. Charles Foster, author of Being a Beast (2016), a New York Times Bestseller.
Charles Foster is a phenomenon; he does not fit any format. Read his books, and you will agree! In 2016 Prof. Foster received, together with 'goat man' Thomas Thwaites, the satiric Ig Nobel Prize, a prize for unusual or trivial scientific research that make people laugh first, but afterwards makes them think twice.
The ASCL seminar on 7 November will not try to mold Professor Foster into any regular expectation of an academic seminar either. The seminar will be a 'curated conservation' in the sense of 'carefully chosen' as the dictionary defines the word 'curated'. The heart and carefulness of the conversation will be a series of radical reflections on qualitative research methodologies that rely on taking participant observation and empathy in the field to its limits. These reflections will be related to what they might mean for a perspective on African Studies that increasingly includes non-human animals. The conversation will take place in the framework of the Collaborative Research Group Trans-species perspectives on African Studies, of which Dr Wels is the convenor and Prof. Gewald a member.
Read an interview with Charles Foster in Leiden University weekly Mare (in Dutch; 31 oktober 2019).
Read an interview with Charles Foster in de Volkskrant, (in Dutch; 7 December 2018).
About Being a Beast
Charles Foster set out to know the ultimate other: the non-humans, the beasts. And to do that, he tried to be like them, choosing a badger, an otter, a fox, a deer, and a swift. He lived alongside badgers for weeks, eating earthworms and learning to sense the landscape by smell rather than sight. He tried to catch fish in his teeth while swimming like an otter, rooted through London garbage cans as an urban fox, was hunted by bloodhounds as a red deer, nearly dying in the snow. And he followed the swifts on their migration route over the Strait of Gibraltar, discovering himself to be strangely connected to the birds.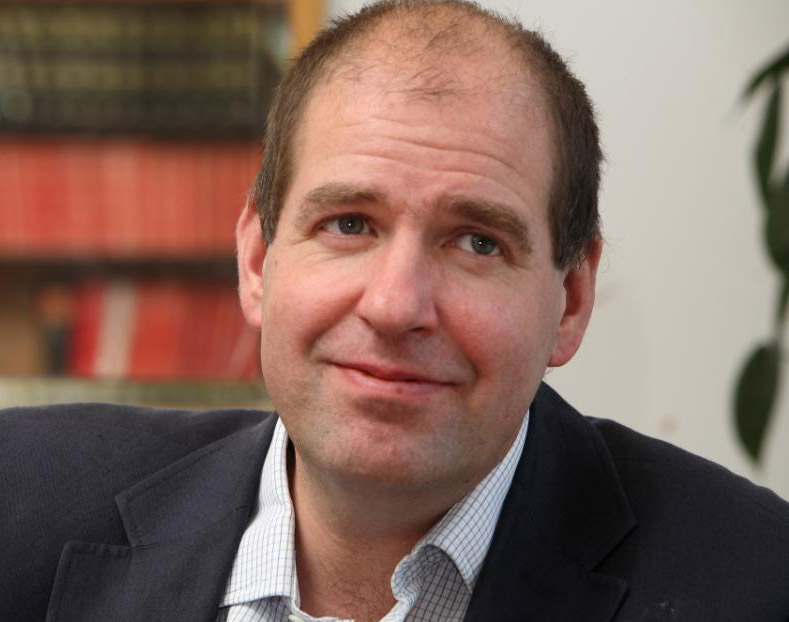 Charles Foster is a Fellow of Green Templeton College, University of Oxford and a member of the law faculty at the University of Oxford, where he is Visiting Professor. He read veterinary medicine and law at the University of Cambridge, and received a PhD in Medical Law and Ethics from Cambridge. He is the author of many books, including Being a Beast, which is a New York Times Bestseller, and the subject of a forthcoming movie made by Sovereign Films. His academic work is concerned mainly with questions of identity, personhood, authenticity, and consciousness. It straddles the boundaries of philosophy, law, and anthropology.
His website is at www.charlesfoster.co.uk
Date, time and location
Pieter de la Courtgebouw / Faculty of Social Sciences, Wassenaarseweg 52, 2333 AK Leiden
Posted on 4 July 2019, last modified on 15 November 2019