POSTPONED: Multilingualism in education: Africa and the Netherlands

This conference will be integrated with the Africa Knows! conference in early December. Plans for a separate side event are still under development. Further updates will be announced closer to the meeting!
This conference is organised within the framework of 'Africa 2020'. We live in a globalized world, where settings increasingly are multilingual and multicultural. Diversity is becoming the rule, rather than the exception – in Africa, in Europe and elsewhere. However, there are not many attempts to use experiences from different continents for learning. Can African experiences be used in European settings and vice versa? That is what this one-day conference is set to explore in a lively and engaging manner. The conference will take place on 3 September, immediately after the 50th edition of the Colloquium on African Languages and Linguistics.
At the conference, there will be some short plenary lectures (that will be filmed or possibly livestreamed). In addition, there will be room for breakout sessions, where most of the debate will take place. More details about the programme will follow soon.
Read the call for proposals.
ATTENTION: some parts of this conference might be filmed/live streamed. If you want to attend this conference and you object to being filmed, please contact the organising committee (see below).
Organising Committee
Prof. Maarten Mous holds the Chair in African Linguistics at Leiden University. Prof Mous is an authority on Bantu, Cushitic and other African languages and has also published on youth languages. He is a member of the Royal Academy of Sciences of the Netherlands.
Dr Anneke Breedveld has a Master in Special Educational Needs. She did research on the language and culture of the Fulbe. She teaches Dutch as a second language and is a remedial teacher. She is Board Member of the Netherlands Association for African Studies and has coedited the 2018 book 'Education for Life in Africa'.
Madi Ditmars is a South African anthropologist, who specialised in education. She works at the African Studies Centre Leiden and at UNISA, South Africa. She has considerable experience as a developer of educational materials and as an online tutor.
Bert van Pinxteren is currently writing a PhD thesis on the language-culture-education nexus in Africa. He also works at ActionAid Netherlands.
Keynote speakers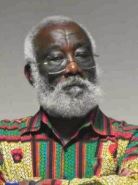 Emeritus Prof Dr Kwesi Kwaa Prah (Ghana/South Africa). Prof Prah studied sociology at Leiden University and obtained his PhD from the University of Amsterdam in 1974. He has taught and done research at a number of universities, such as those of Heidelberg, Juba, Lesotho and the University of the Western Cape. He was the founder of the Centre for Advanced Studies of African Societies. He is a prominent Panafricanist thinker and has published a number of books and articles on African languages, language in education and decolonizing education. He is currently working on a book on South Sudan.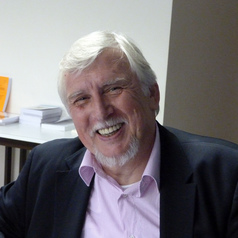 Emeritus Prof Dr Ekkehard Wolff (Germany). Prof Wolff studied African languages and linguistics at Hamburg University and obtained his PhD there in 1972. He held the Chair of African linguistics at Leipzig University and is an authority on Chadic languages and applied African sociolinguistics. For many years he also taught at universities in Nigeria, Niger, Ethiopia, South Africa and Finland. Prof Wolff has published many books and articles, for example 'Language and Development in Africa - Perceptions, Ideologies and Challenges' (2016). Other keynote speakers will be announced closer to the event.
Top photo: Dominic Chavez/World Bank
Date, time and location
Academy Building, 'Klein Auditorium', Rapenburg 73, Leiden; and the Lipsius Building, Cleveringaplaats 1, Leiden.
Posted on 12 March 2020, last modified on 18 June 2020