Graduate Programme African Studies officially opened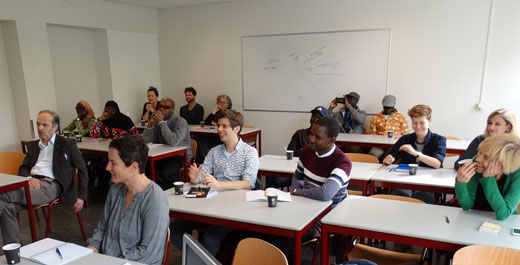 In the presence of ASCL Professors and PhD candidates currently not on fieldwork, the ASCL Graduate Programme of African Studies (GPAS) was officially opened on Friday 6 September. In a pleasantly informal setting the Director of the African Studies Centre Leiden, Prof. Jan-Bart Gewald, announced the first Graduate Programme in African Studies in the Netherlands to be up and running!
The African Studies Centre Leiden has some 50 PhD candidates on the books, with six Professors supervising. The Graduate Programme is jointly executed with the Graduate Schools of the Leiden University Faculties of Humanities, Social and Behavioural Sciences, and Law, since the Board of the ASCL consists of the Deans of these three Faculties. Therefore, PhD candidates admitted to the Graduate Programme of African Studies will also be labeled as being registered with one of these faculties.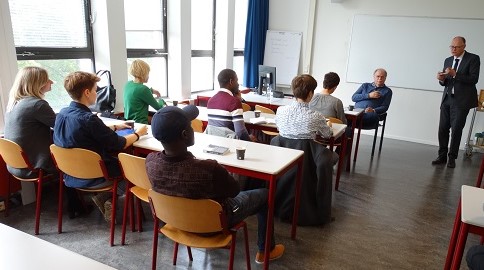 The Head of the Programme, Prof. Rijk van Dijk, explained the ins and outs of the Graduate Programme, including the monthly PhD Exchange Seminars where PhD candidates alternately review the foundational corpus of African Studies or present their own work-in-progress.
Congratulations to Prof. van Dijk and the best of luck to all PhD candidates!
(Photo: Prof. Jan-Bart Gewald on the right; Prof. Rijk van Dijk sitting next to him).
Posted on 9 September 2019, last modified on 10 October 2019