Book launch: Stephen Ellis - This Present Darkness. A History of Nigerian Organised Crime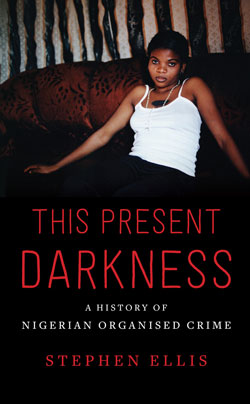 The late Stephen Ellis' last book This Present Darkness; A History of Nigerian Organised Crime will be launched at the ASCL on 9 June. The launch will also be a commemorative meeting to honour our colleague, who died in July 2015. Various speakers will give short presentations. More about the book & reviews.
Programme
15.30: Welcome by Prof. Ton Dietz, ASCL director, and retrospect on Stephen's work and his legacy
15.45: Presentation by Prof. Christopher Clapham, Centre of African Studies, University of Cambridge: Comments on the book
16.00: Presentation by Sanne Kaasjager, Head Department Horn and West Africa of the Netherlands' Ministry of Foreign Affairs
16.15: Presentation by Prof. Gerrie ter Haar, Stephen Ellis' widow: Personal reflections on Stephen Ellis' work
16.30: Drinks
You can purchase the book, a Hurst publication, at the event at a price of € 15,-.
Web dossier
To coincide with this event, the ASCL Library has compiled a web dossier on Crime in Africa, with a personal word on Stephen Ellis by ASCL director Ton Dietz, and a thematic introduction on crime and the quest for integrity by ASCL researcher Chibuike Uche.
The author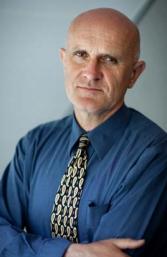 Stephen Ellis (1953-2015) was the ASCL's most prominent scholar, and one of the key researchers in African Studies in the world. He was also a Desmond Tutu Professor at the Faculty of Social Sciences at the VU University, Amsterdam. He wrote groundbreaking books on the ANC, the Liberian Civil War, religion and politics in Africa, and the history of Madagascar.
Date, time and location
Pieter de la Courtgebouw / Faculty of Social Sciences, Wassenaarseweg 52, 2333 AK Leiden
Posted on 28 April 2016, last modified on 7 June 2016