Films

The ASCL's film collection consists of more than 2200 DVDs and focuses mainly on films made by African film makers but also documentaries made by non-Africans. A number of its films have been shown at the Africa in the Picture Festival in Amsterdam (discontinued as of 2013) - the festival's archives are held at the ASCL's library.
Most films can be borrowed by the public (Borrowing films). An external DVD-Drive can be borrowed for one week. Those films that cannot be loaned for copyright reasons can be viewed in the library.
All films are listed in the library's online catalogue and can be searched according to title, author or subject. To retrieve records on films only: in the 'Advanced' search mode, deselect all materials except 'Audio visual'.
For more films on Africa, please consult the following databases available via the catalogue of Leiden University Libraries:
* Ethnographic Video Online Offers more than 750 hours of classic and contemporary documentaries (restricted access)
* Docuseek streams independent, social-issue and environmental films, providing access to content from renowned leaders in documentary film distribution. To limit your search to Africa, search is possible on the subjects Africa, African Studies, African History and on individual countries (restricted access).
The ASCL library also has more than 500 publications (books, periodicals and articles) on African cinema.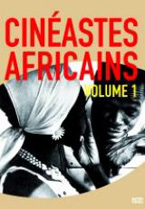 Films in the ASCL collection by country:
Posted on 28 November 2011, last modified on 16 May 2023