Special Issue - Travelling Islam: The Circulation of Ideas in Africa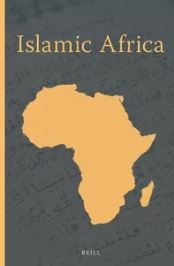 This Special Issue of Islamic Africa by Annachiara Raia, Mayke Kaag e.a. introduces the circulation of ideas by means of African languages, texts and people in and from Islamic Africa. It makes a distinction between Afro-Asian connections and African-European connections, deepening the inderstanding of Islam in African milieus through examples of the transregional nature of Swahili in poetry, a Qur'an transcript from Oman ending up in Zanzibar, and present-day migration from Senegal to Europe.
This journal volume appeared in Islamic Africa 14, Issue 1 (2023). Leiden: Brill Academic Publishers.
Author(s) / editor(s)
Raia, A., Ngom, F., Kaag, M. & Kossman, M. (eds.)
About the author(s) / editor(s)
Annachiara Raia is an Africanist specialised in Swahili Muslim intellectual traditions with a background in the languages, history and cultures of the Islamic countries.
Mayke Kaag is a Professor in the anthropology of Islam in Africa and its diaspora at the University of Amsterdam (UvA), and a senior researcher working on the political anthropology of Africa's global connections at the African Studies Centre Leiden.
Full text, catalogue, and publisher website
Posted on 16 October 2023, last modified on 17 October 2023