Rahmane Idrissa and Mirjam de Bruijn about the coup in Mali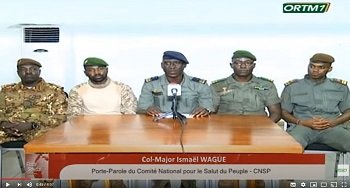 According to Rahmane Idrissa in an article in the Guardian, the swift toppling of Ibrahim Boubacar Keïta as president of Mali on 18 August does not bode well for two overlapping (and troubled) sections of west Africa: the Sahel and the Francophone countries. Mirjam de Bruijn gave several interviews to Dutch media about the situation in Mali after the coup. She urges the international community to initiate a dialogue instead of condeming the coup.
Read Rahmane Idrissa's article (in English).
Read Mirjam de Bruijn's interviews (in Dutch).
Posted on 21 August 2020, last modified on 25 August 2020