Opening new exhibition: Rwanda library collection
Primary tabs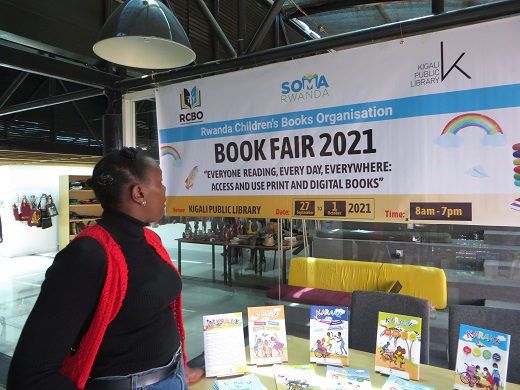 Staff of the ASCL Library undertake yearly acquisition trips to African countries. These trips are very important for ensuring the diversity of the collection. September last year, the ASCL team was able to travel to Rwanda, a country that had not been visited before. The library collection up to then comprised around 180 books and journals actually published in Rwanda. This was very limited in comparison to the roughly 1,200 publications on Rwanda in the collection that were published elsewhere, mostly in Western countries. With this trip, the ASCL library managed to triple the Rwanda-published collection. In fact, the team returned with around 600 items, books, journals, a collection of newspapers, and a number of films on DVD.
A selection of the items collected will be on display in the ASCL Library. On 31 March, the exhibition will be opened by ASCL researcher and Associate Professor Lidewyde Berckmoes, while Gerard van de Bruinhorst (collection development ASCL Library) will give a talk about the Rwanda library collection. This will all be followed by opening drinks.
Read the web dossier on the Rwanda collection, compiled by the ASCL Library.
Date, time and location
Pieter de la Courtgebouw / Faculty of Social Sciences, Wassenaarseweg 52, 2333 AK Leiden
Posted on 28 February 2022, last modified on 31 March 2022