Jean Monnet Centre of Excellence on comparative regional integration awarded to Leiden University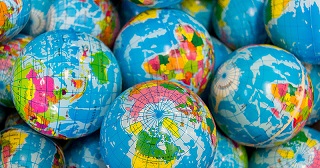 How do different regions in Europe, Asia, Latin America and Africa organise their regional collaboration? And what can be learned from these different regions to make the EU itself leaner, smarter and more legitimate? Leiden University has won a prestigious Jean Monnet grant to establish a Centre of Excellence addressing these questions. A Jean Monnet Centre of Excellence is a focal point of competence and knowledge on European Union subjects. The centre, called CompaRe, will focus on comparative regional integration.
To this end, CompaRe will unite Leiden expertise on integration, with regional expertise on Africa, Asia and Latin America in one centre on comparative regional integration. For the first time, leading experts on EU integration and regional studies from different faculties and institutes will engage in a structured collaboration. This will enable systematic, comparative and multidisciplinary research and teaching on regional integration, with a particular EU focus. By doing so, the centre aims to elevate current research and teaching on regional integration and to help find innovative solutions to problems shared by regional organizations, including the EU. The centre will focus on three core questions:
1. What can the EU learn from other forms of regional integration, and vice versa?
2. How to reduce the sovereignty, democracy and administrative costs of effective integration (Smart, Lean and Legitimate Integration)?
3. How to manage the increasing proliferation and overlap of regional organizations?
CompaRE will also bring together universities and regional institutions into a global network on regional integration, supporting global research and teaching and enabling global dissemination to stakeholders and the public.
The application was spearheaded by Dr. Armin Cuyvers, the director of CompaRe. In this role, he can build on his expertise in EU law and his current role as director of the Centre for Legal and Comparative Studies of the East African Community (LEAC), which focuses on regional integration in East Africa, in alia in collaboration with the Leiden African Studies Assembly (LeidenASA).
In addition, CompaRe is proud to connect expertise on regional integration and regional studies within different Leiden University faculties through the participation of Prof. Adriaan Bedner, Prof. Ton Dietz, Prof. Madeline Hosli, Prof. Luuk van Middelaar, Prof. Tom Ottervanger, Dr. Darinka Piquani, Dr. Jorrit Rijpma, Prof. Bernard Steunenberg, Prof. Christa Tobler, and Prof. Janine Ubink.
The team behind CompaRe looks forward to further enhancing Leiden's contribution in this field, and to fruitful collaborations with our academic peers and regional stakeholders in the different regions.
For further inquiries please contact Dr. Armin Cuyvers.
Posted on 13 September 2019, last modified on 11 October 2019