Jan-Bart Gewald and Leonor Faber-Jonker interviewed about genocide on Herero and Nama - expo in Paris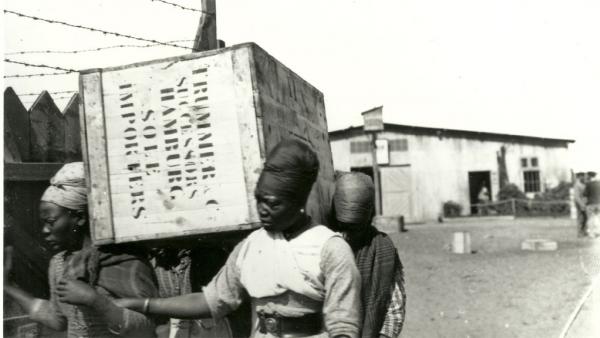 ASCL senior researcher Prof. Jan Bart Gewald and Leiden University research assistant Leonor Faber-Jonker were interviewed by RFI (in English) about the genocide on Herero and Nama at the start of the 20th Century in German South West Africa. Occasion for the interview is the current exhibition at the Shoa Memorial in Paris, of which Leonor Faber-jonker is scientific curator and for which Jan-Bart Gewald has made his archive available.
Photo: Herero women forced to transport merchandise in Swakopmund camp. Ca.1905-1907. © Coll. J.B. Gewald/Courtesy of National Archives of Namibia.
Posted on 22 December 2016, last modified on 16 February 2017