ASCL Seminar: Imagining the world - Swahili-language print media in early twentieth-century Tanzania
Primary tabs
This event will take place online. Registrees will receive a link to the online platform one day before the start of the event.
Global histories of East Africa have often focused on economic relationships. But engagement with the wider world also took place in the domain of ideas, increasingly, from the late nineteenth century, through the medium of print media. With rare exceptions, mainland Tanzania's Swahili-language print media in the first half of the twentieth century was missionary and government owned, at least until the rise of the nationalist press in the 1950s. For this reason, it was once thought to be of less interest to intellectual historians than the independent press of neighbouring countries. But a growing body of work has begun to explore the diversity of content and the richness of the thinking which took place in the pages of these newspapers, albeit within very circumscribed limits. In this talk, which is part of a wider project exploring Tanzania's modern history in a global context, Prof. Emma Hunter (University of Edinburgh) will explore Tanzania's Swahili-language print media as a space in which writers reflected on their place within an increasingly unequal world.
Read the web dossier on Early African Press.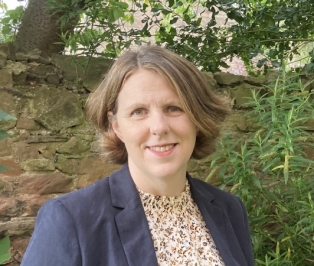 Emma Hunter is Professor of Global and African History at the University of Edinburgh. She is the author of Political Thought and the Public Sphere in Tanzania: Freedom, Democracy and Citizenship in the Era of Decolonization, published by Cambridge University Press in 2015, and an editor, with Derek Peterson and Stephanie Newell, of African Print Cultures: Newspapers and their Publics in the Twentieth Century. She is currently working on a collaborative Leverhulme Trust funded project entitled: 'Another World? East Africa and the Global 1960s' and is a co-editor of the Journal of Eastern African Studies.
Posted on 1 October 2021, last modified on 8 November 2021