Africa 2020: knowledge products on 60 years of independence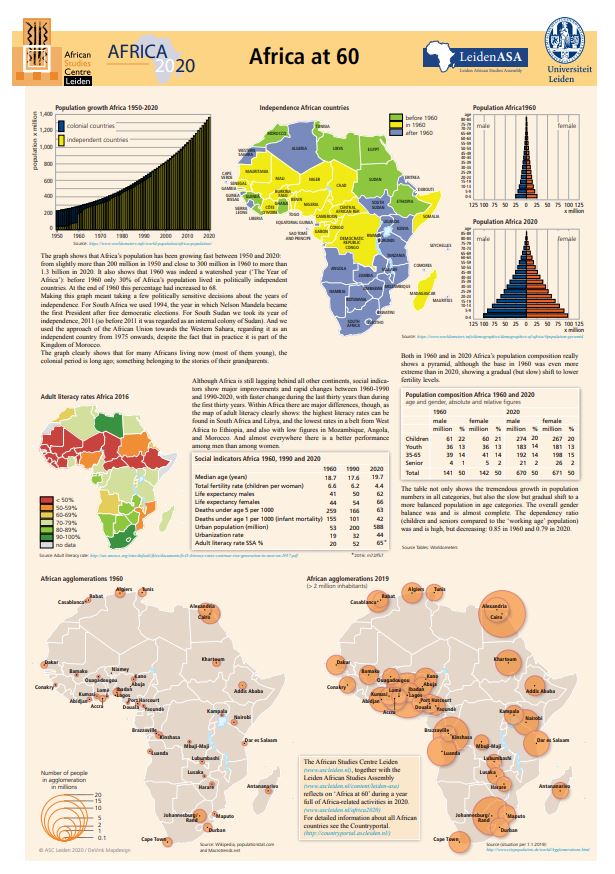 On the occasion of Africa 2020, the ASCL and its Library have made several knowledge products relating to 60 years of independence:
* A thematic map 'Africa at 60'. This map shows major developments in Africa during the last sixty years. See and read the map.
* A web dossier on African Leaders of Independence. The web dossier will grow in the course of the year and will be updated with sections on the countries that gained independence. Read the web dossier.
* An overview of the 17 countries that gained independence in 1960, offering web resources, selected open access publications and experts. The overview can be particularly useful for journalists and secondary school students. Visit the country information.
* Infosheets about the countries that became independent in 1960. The series kicks off with Cameroon, that gained independence on 1 January 1960. Infosheets about the other countries will follow in the course of the year. Read the infosheet about Cameroon.
Posted on 23 January 2020, last modified on 21 February 2020