8 September: ASCL 75th Anniversary Celebration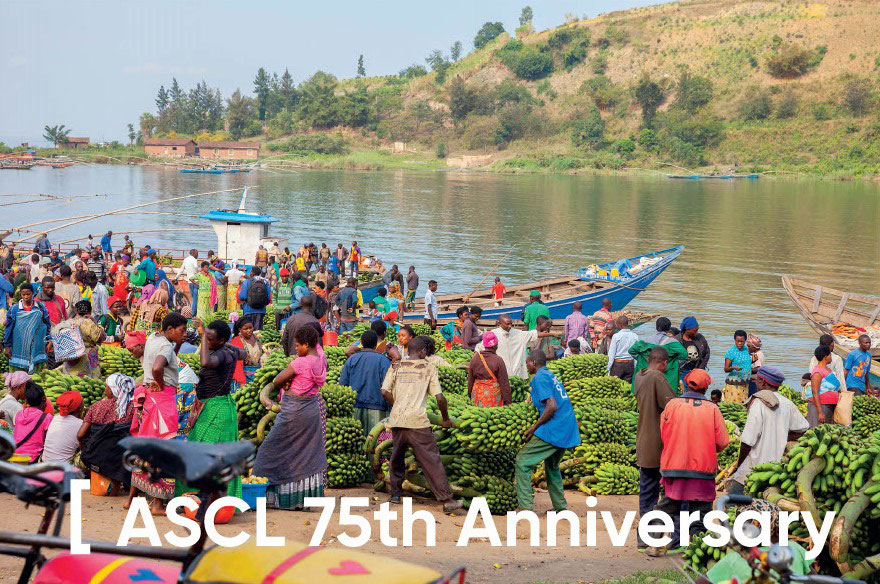 The African Studies Centre Leiden is celebrating its 75th anniversary this year! The ASCL was founded on 12 August 1947 as the Afrika-Instituut. It consisted of a scientific documentation centre in Leiden - later renamed as the Afrika-Studiecentrum - and a trade office in Rotterdam, which later changed its name to the Netherlands-African Business Council. In 2016 the ASCL became an interfaculty institute of Leiden University.
We will organise a day full of festivities highlighting this anniversary, which will take place on Thursday 8 September at the National Museum of Ethnology in Leiden.
Find a few highlights of the programme below.
Programme highlights
- Roundtable discussion with our societal partners
- Developments in 75 years of Africana collecting
- Presentation of the 2021 Africa Thesis Award to its winner Tamia Botes, (University of Witwatersrand), for her thesis 'Where have the midwives gone? Everyday histories of voetvroue in Johannesburg'.
- Roundtable discussion with African Studies alumni: What has African Studies brought them, and how do they see the future of the continent and the countries they work in?
During the breaks, ASCL researchers will present their research and teaching experiences, and special items from the library collection will be on display.
Moderators
Marleen Dekker, Karin Nijenhuis and Akinyinka Akinyoade.
Registration
Registration for physical attendance has closed. If you wish to attend the event online, please send an e-mail to asc@asc.leidenuniv.nl, with the subject '75th Anniversary'.
Photo credit: iStock photos.
Date, time and location
National Museum of Ethnology, Steenstraat 1, 2312 BS Leiden
Posted on 30 June 2022, last modified on 9 September 2022