Prosperity in Africa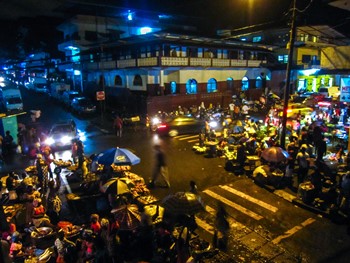 The ASCL Library has created this web dossier to mark the occasion of the 2018 Stephen Ellis Annual Lecture, on 6 December. This year's lecture, entitled What is prosperity for Africa?, will be given by Professor Henrietta L. Moore, the founder and Director of the Institute for Global Prosperity and Chair in Culture Philosophy and Design at University College London (UCL). Professor Moore is a leading global thinker on prosperity.
As a scientific term, prosperity reflects the notion that human well-being encompasses more than mere material aspects. In recent decades, the realization that economic growth does not necessarily lead to better lives for all has become increasingly widespread. Evidence shows that economic growth mostly benefits the few, leaving others behind. In addition, the importance of the social and psychological aspects of well-being have gained attention. Simultaneously, signs of climate change and environmental degradation are making clear the inevitable limits our natural environment sets for the growth paradigm.
This web dossier showcases resources that challenge traditional economic models of growth, and that seek alternative ways of defining, measuring, and achieving prosperity. Cutting across all resources is the idea that new and different goals can only be set, and steps taken towards achieving them, by taking social and environmental factors into account. Titles and resources included range from general titles on alternative economies and research strategies, to more specific titles on and from Africa, with its important challenges such as climate change and population growth. The dossier thus aims to offer a starting point for thinking about what prosperity might look like for Africa, and the ways in which this could be achieved.
The dossier includes titles from the ASCL Library collection, extended with sources available through the broader Leiden University Library collection, and a small number of titles from WorldCat. Titles link to the corresponding record in the online catalogue, and include subject headings, abstracts, and links to full text, where available. Under the header 'web resources', a number of relevant websites are included. The last section of the web dossier, includes titles written, edited, or with a contribution by Professor Henrietta L. Moore.
Germa Seuren, ASCL Library
General | Africa | Web resources | Henrietta Moore
General
Doughnut economics : seven ways to think like a 21st century economist / Kate Raworth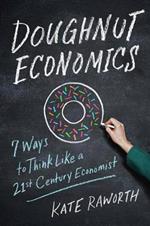 White River Junction, Vermont : Chelsea Green Publishing , 2017.
Description: "Raworth sets out seven key ways to fundamentally reframe our understanding of what economics is and does. Along the way, she points out how we can break our addiction to growth redesign money, finance, and business to be in service to people and create economies that are regenerative and distributive by design. Named after the now-iconic doughnut? image that Raworth first drew to depict a sweet spot of human prosperity (an image that appealed to the Occupy Movement, the United Nations, eco-activists, and business leaders alike), Doughnut Economics offers a radically new compass for guiding global development, government policy, and corporate strategy, and sets new standards for what economic success looks like."
Prosperity without growth : foundations for the economy of tomorrow / Tim Jackson
London / New York : Routledge, Taylor & Francis Group , 2017.
Description: "At the core of the book, the key question remains: is more economic growth the solution to the world's problems? Will it deliver prosperity and well-being for a global population projected to reach nine billion? Tim Jackson makes the compelling case that it won't. In the advanced economies there continues to be mounting evidence that ever-increasing consumption adds little to human happiness and may even impede it. And it is abundantly clear that the ecosystems that sustain our economies are collapsing under the impacts of rising consumption. To protect the world's natural resources and for the future well-being of the human race, we will have to devise a path to prosperity that does not rely on continued growth. In the second edition of Prosperity Without Growth, Tim Jackson provides a clear credible vision of how human society can flourish within the ecological limits of a finite planet."
Wellbeing economy / Lorenzo Fioramonti
Johannesburg : Pan Macmillan, 2017.
ASC Subject Headings: South Africa ; sustainable development
The world after GDP : politics, business and society in the post growth era / Lorenzo Fioramonti
Malden, MA : Polity , 2017.
Description: "GDP is much more than a simple statistic. It has become the overarching benchmark of success and a powerful ordering principle at the heart of the global economy. But the convergence of major economic, social and environmental crises has exposed the flaws of our economic system which values GDP above all else as a measure of prosperity and growth. In this provocative and inspiring new book, political economist Lorenzo Fioramonti sets out his vision of a world after GDP. Focusing on pioneering research on alternative metrics of progress, governance innovation and institutional change, he makes a compelling case for the profound and positive transformations that could be achieved through a post-GDP system of development. From a new role for small business, households and civil society to a radical evolution of democracy and international relations, Fioramonti sets out a combination of top-down reforms and bottom-up pressures whose impact, he argues, would be unprecedented, making it possible to move away from GDP dominance and towards a more equitable, sustainable and happy society."
Modelling and measuring sustainable wellbeing in connection with the UN Sustainable Development Goals / Robert Costanza, et al.
In: Ecological Economics (2016) vol. 130, no. C, p. 350-355
https://doi.org/10.1016/j.ecolecon.2016.07.009
Description: "The UN Sustainable Development Goals (SDGs) offer a detailed dashboard of goals, targets and indicators. In this paper we investigate alternative methods to relate the SDGs to overall measures of sustainable wellbeing that can motivate and guide the process of global societal change. We describe what a Sustainable Wellbeing Index (SWI) that connects with and complements the SDG dashboard might look like. We first investigate several options for how to construct such an index and then discuss what is needed to build consensus around it. Finally, we propose linking the SDGs and our SWI with a comprehensive systems dynamics model that can track stocks and flows and make projections into the future under different policy scenarios."
A Post-GDP World? Rethinking International Politics in the 21 st Century / Lorenzo Fioramonti
In: Global Policy (2016) vol. 7, no. 1, p. 15-24
https://doi.org/10.1111/1758-5899.12269
Program Earth : environmental sensing technology and the making of a computational planet / Jennifer Gabrys
Minnesota : University of Minnesota Press , 2016.
Description: "Sensors are everywhere. Small, flexible, economical, and computationally powerful, they operate ubiquitously in environments. They compile massive amounts of data, including information about air, water, and climate. Never before has such a volume of environmental data been so broadly collected or so widely available. Grappling with the consequence of wiring our world, 'Program Earth' examines how sensor technologies are programming our environments. As Jennifer Gabrys points out, sensors do not merely record information about an environment. Rather, they generate new environments and environmental relations."
Rethinking capitalism : economics and policy for sustainable and inclusive growth / Michael Jacobs
Chichester : Wiley Blackwell , 2016.
Global Prosperity and Sustainable Development Goals / Henrietta L. Moore
In: Journal of International Development (2015) vol. 27 no. 6 p. 801-815
https://onlinelibrary.wiley.com/doi/full/10.1002/jid.3114
Description: "Negotiations around Sustainable Development Goals and the post‐2015 development agenda should go beyond just re‐writing goals and targets that adhere to 'sustaining' the same old economic and social models. Instead, societies and governments should take this as an opportunity to advance more radical conceptual and practical approaches that challenge this reductive understanding of 'sustainability'. The paper argues that we should turn our attention to prosperity rather than to development per se, recognising the critical role political and social innovation should have in unleashing individuals' potential to flourishing in a context of finite resources. The interwoven, interdependent and ever‐evolving nature of socio‐ecological systems, together with the uncertainties and 'unknowns' that characterise contemporary reality, questions the relevance of one‐size‐fits‐all goals. There is no single route to prosperity diversity of objectives is essential and fundamental. Learning from initiatives in the Global South, such as the case of agroecology, might pave the way towards this paradigm shift."
Capital in the twenty-first century / Thomas Piketty
Cambridge, MA : The Belknap Press of Harvard University Press , 2014.
https://login.ezproxy.leidenuniv.nl:2443/login?URL=http://search.ebscohost.com/login.aspx?direct=true&db=nlebk&AN=663460&site=ehost-live
Description: "Piketty analyzes a unique collection of data from twenty countries, ranging as far back as the eighteenth century, to uncover key economic and social patterns and shows that modern economic growth and the diffusion of knowledge have allowed us to avoid inequalities. He argues, however, that the tendency of returns on capital to exceed the rate of economic growth will generate extreme inequalities that stir discontent and undermine democratic values if political action is not taken."
Greening growth in the South: practice, policies and new frontiers / Pablo Burkolter and Leisa Perch.
In: The South African journal of international affairs (2014), vol. 21, no. 2, p. 235-259 : fig., tab
http://dx.doi.org/10.1080/10220461.2014.941917 (Restricted access)
ASC Subject Headings: Africa ; natural resource management ; sustainable development ; innovations
Description: Today's development model promotes the exploitation of natural resources regardless of the consequences for the environment or the impact that the quality of the environment has on people's lives and livelihoods. Without a shift in current consumption and production patterns, a sustainable model of development is out of reach. The 1992 Earth Summit acknowledged the need to marry growth and environmental sustainability, but more than 20 years later the world still lacks concrete goals, commitments, benchmarks of progress and frameworks to secure benefits across social, economic and environmental dimensions. The global South, including Africa, is emerging as a green growth laboratory, with innovation and creativity to tackle these concerns. This article analyses these efforts in the context of public policy, and shows that both positive and negative patterns in practice and policy are emerging, which should be considered as broader global green growth efforts are further consolidated and the post-2015 development agenda is being defined. Notes, ref., sum. [Journal abstract]
How Numbers Rule the World : The Use and Abuse of Statistics in Global Politics / Doctor Lorenzo Fioramonti

London : Zed Books , 2014.
Description: "A revealing analysis of the power, politicization and domination of our everyday lives by numbers."
Translocality: Concepts, Applications and Emerging Research Perspectives / Clemens Greiner and Patrick Sakdapolrak
In: Geography Compass (2013) vol. 7, no. 5, p. 373-384
https://doi.org/10.1111/gec3.12048
Description: "The employment of translocality as a research perspective is currently gaining momentum. A growing number of scholars from different research traditions concerned with the dynamics of mobility, migration and socio‐spatial interconnectedness have developed conceptual approaches to the term. They usually build on insights from transnationalism while attempting to overcome some of the limitations of this long‐established research perspective. As such, translocality is used to describe socio‐spatial dynamics and processes of simultaneity and identity formation that transcend boundaries—including, but also extending beyond, those of nation states. In this review, we trace the emergence of the idea of translocality and summarise the characteristics that different authors associate with the term. We elucidate the underlying notions of mobility and place and sketch out fields of research where the concept has been employed. On the basis of our findings, we conclude by proposing key areas where a translocal approach has the potential to generate fruitful insights."
Mismeasuring our lives : why GDP doesn't add up / Joseph E. Stiglitz, et al.
New York : New Press , 2010.
http://www.worldcat.org/oclc/939823897
Africa
The Routledge handbook of African development / Kenneth Lynch and Etienne Nel. edited by Tony Binns
London : Routledge, Taylor & Francis Group, [2018].//©2018.
ASC Subject Headings: Africa ; economic conditions ; social conditions ; development ; economic development
Description: This handbook presents an extensive overview of African development – past, present and future. It addresses key core themes and topics that are pertinent to the continent's development, amongst others: African views on development, social perspectives (including education, employment, labour, migration, gender issues, inequality, the position of children), health and food security, environment, politics (including conflict and post-conflict, corruption, human rights, the International Criminal Court), economics (including regional integration, aid and debt, foreign investment, financial sector development)// rural and urban development (including land tenure, deagraianisation and depeasantisation, housing, urban food production), land development (including agriculture, mining, transport, land-grabbing), and the Millennium Development Goals. Contributors: Afia A, Adaboh, Clive Agnew, Nicola Ansell, Joseph K. Assan, Hazel Barrett, Simon Batterbury, Tony Binns, Patrick Bond, David Booth, John Briggs, Deborah Fahy Bryceson, Hazel Cameron, Stephen Devereux, Alan Dixon, David Fielding, Alexandre Apsan Fredlani, Erik Green, Jonathan Hobson, Lauren A. Johnston, David Jolley, Peris Jones, sam Kareithi, Rebecca Kariuki, Braima Koroma, Dinar D. Kharisma, Tanya Lyons, Joseph M. Macarthy, Roy Maconachie, Robert Marchant, Claire Mercer, Simon Milligan, Garth Myers, Franklin Ndi, Sabelo J. Ndlovu-Gatsheni, Etienne Nel, Philip Nel, Fiona Nunan, Ben Page, Aarti Patel, Kamna Patel, Gina Porter, Andrea Rigon, Christian M. Rogerson, Jayne M.Rogerson, John E.Serieux, Danny Simatele, David Stephens, Ian Taylor, Alec Thornton, Emma Tomalin, Jon D. Unruh, Adriaan van Klinken, Richard Vokes, Olivier Walther, Simon Willcock. [ASC Leiden abstract]
The environmental crunch in Africa : growth narratives vs. local realities / editor. Jon Abbink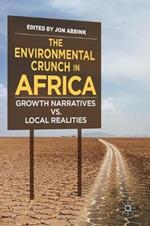 Cham : Palgrave Macmillan, 2018.
ASC Subject Headings: Africa ; environmental management ; population growth ; ecotourism ; agropastoralism ; rural society ; economic policy
Description: This book discusses the problems and challenges of environmental–ecological conditions in Africa, amidst the current craze of economic growth and 'development'. Africa's significant economic dynamics and growth trajectories are marked by neglect of the environment, reinforcing ecological crises. Unless environmental–ecological and population growth problems are addressed as an integral part of developmental strategies and growth models, the crises will accelerate and lead to huge costs in later years. Chapter 1: Introduction: Promise and Peril in Africa—Growth Narratives vs. Local Environmental Problems (Jon Abbink)// Chapter 2: Cash for Cashews: Does It Add Up? (Margaret L. Buckner)// Chapter 3: Trade-Offs Between Crop Production and Other Benefits Derived from Wetland Areas: Short-Term Gain Versus Long-Term Livelihood Options in Ombeyi Watershed, Kenya (Serena A. A. Nasongo, Charlotte de Fraiture and J.B. Okeyo-Owuor)// Chapter 4: Agriculture, Ecology and Economic Development in Sub-Saharan Africa: Trajectories of Labour-Saving Technologies in Rural Benin (Georges Djohy, Honorat Edja and Ann Waters-Bayer)// Chapter 5: Is Growing Urban-Based Ecotourism Good News for the Rural Poor and Biodiversity Conservation? A Case Study of Mikumi, Tanzania (Stig Jensen)// Chapter 6: Losing the Plot: Environmental Problems and Livelihood Strife in Developing Rural Ethiopia—Suri Agropastoralism Vs. State Resource Use (Jon Abbink)// Chapter 7: Cameroon's Western Region: Environmental Disaster in the Making? (Moses K.Tesi)// Chapter 8: The Impasse of Contemporary Agro-pastoralism in Central Tanzania: Environmental Pressures in the Face of Land Scarcity and Commercial Agricultural Investment (Tadasu Tsuruta)// Chapter 9: Down by the Riverside: Cyclone-Driven Floods and the Expansion of Swidden Agriculture in South-western Madagascar (Jorge C.Llopis)// Chapter 10: Challenging Impediments to Climate Change Initiatives in Greg Mbajiorgu's Wake Up Everyone (Norbert Oyibo Eze)// Chapter 11: Future in Culture: Globalizing Environments in the Lowlands of Southern Ethiopia (Echi Christina Gabbert). [ASC Leiden abstract]
Prosperity in crisis and the longue durée in Africa / Henrietta L. Moore
In: The Journal of Peasant Studies (2018) p. 1-17
https://doi.org/10.1080/03066150.2018.1446001
Description: Understanding the evolution and tenacity of particular ways of envisaging economic growth and development for Africa requires a form of analytical history that examines how conceptual structures function over the longue durée. Such an approach is more than simply empirical analysis through time or a set of abstractions based on the self-understandings of historical agents. It involves the development of a hypothetical analytic structure which through its own forms of transformation eventually comes to play a role in shaping the lived world of participants, including researchers, policymakers and ordinary citizens. This article uses research from Kenya and Zambia to demonstrate how a long-running – but temporally and spatially variable – focus on agricultural productivity has shaped the character of rural life in Africa, and why it has consistently failed to deliver enlarged forms of prosperity based on quality of life and ecological well-being. [Journal abstract]
Addressing poverty and inequality in the post 2015 development agenda / Ayodele Odusola ... [et al.]
Oxford : Blackwell, 2017.
http://onlinelibrary.wiley.com/doi/10.1111/afdr.v29.S1/issuetoc (Restricted access)
ASC Subject Headings: Africa ; Chad ; Mali ; Nigeria ; inequality ; poverty ; sustainable development ; finance ; petroleum
Description: This special issue of the 'African Development Review' relates to the theme of the 2015 African Economic Conference (AEC): 'Addressing poverty and inequality in the post 2015 development agenda'. Contributions: Fiscal space, poverty and inequality in Africa (Ayodele Odusola)// Growth and development finance required for achieving sustainable development goals (SDGs) in Africa (Abbi Kedir, Adam Elhiraika, Zivanemoyo Chinzara and Diderot Sandjong)// Commodity dependence and human development (Janvier D. Nkurunziza, Komi Tsowou and Sofia Cazzaniga)// Oil and regional development in Chad: assessment of the impact of the Doba Oil Project on poverty in the host region (Mabali Aristide and Mantobaye Moundigbaye)// Addressing poverty and gender inequality through access to formal credit and enhanced enterprise performance in Nigeria: an empirical investigation (Emmanuel O. Nwosu and Anthony Orji). [ASC Leiden abstract]
Inclusive growth and development issues in Eastern and Southern Africa / editor Herman Musahara.
Addis Ababa : Organisation for Social Science Research in Eastern and Southern Africa (OSSREA), 2016.
ASC Subject Headings: Mauritius ; Ethiopia ; South Africa ; Uganda ; Rwanda ; Asia ; sustainable development ; social conditions ; trade ; regional disparity ; poverty ; health policy ; social security ; food industry ; development plans
Description: In many African countries considerable economic growth has been attained over the last ten years, yet poverty and inequality are still widespread. Inclusive development is an emerging issue in the continent's development agenda. Understanding the current development dynamics and what can be done to make growth in Africa more inclusive is the focus of this collective volume. It presents case studies from Rwanda, Mauritius, Ethiopia, South Africa and Uganda, in the context of Africa's acknowledgement of the need for inclusive development through Agenda 2063, and its commitment to the Sustainable Development Goals of the United Nations. Contributions: Inclusive and sustainable development challenges in Eastern and Southern Africa: issues and social research gaps for the post-2015 era (Herman Musahara)// Trade and inclusive development in Mauritius: evidence from a dynamic framework (Sheereen Fauzel)// Rural-urban divide in Ethiopia: a challenge for inclusive growth and development (Muluadam Alemu)// The dynamics of poverty, vulnerability, and welfare in rural Ethiopia (Degye Goshu)// The disjuncture between economic growth, poverty reduction and social inclusion in South Africa (Claudious Chikozho)// Social policies for inclusive and sustainable development: a comparison of social health protection systems in Uganda and Thailand (Julius Omona)// Productivity and informality in Rwanda: evidence from the food processing sector (Johnson B. Rukundo)// Vision 2020 Umurenge Programme (VUP) and its financial direct support component to the poor as a strategy for poverty reduction in Rwanda: challenges and opportunities (Jean B. Ndikubwimana and Marie P. Dusingize). [ASC Leiden abstract]
Promoting green economy : implications for natural resources development, food security and poverty reduction in Africa / Effiom E. Oku edited by Elias T. Ayuk, Kwabena O. Asubonteng, Praise Nutakor.
Accra : United Nations University, Institute for Natural Resources in Africa, cop. 2016.
ASC Subject Headings: Subsaharan Africa ; Côte d'Ivoire ; Kenya ; Cameroon ; Nigeria ; Botswana ; natural resources ; environmental management ; sustainable development ; climate change ; forest management ; social security
Description: Most African national economies depend on the exploitation of both renewable and non-renewable natural resources for development. The exploitation of these natural resources has left negative carbon footprints, impacting negatively on people and the environment. This book explores issues affecting the socio-economic development of Africa, in relation to the need for a green economy. Contributions: A green economy for natural resources development and social well-being in Africa (Kwabena O. Asubonteng and Effiom E. Oku)// The imperatives of a green economy and the transformation of Africa's agricultural sector (Samuel lgbatayo and Rufus Oluwafemi)// Fiscal policy for a sustainable management of forest resource in Côte d' Ivoire (Wadjamsse Beaudelaire Djezou)// Analysis of the dynamics of deforestation and agricultural productivity in Côte d'Ivoire (Tite Ehuitché Beke)// Mapping and evaluation in support of conservation and management in the Ewaso Ngʾiro Basin in Kenya (Silvia Silvestri, Mohammed Yahya Said and Lokman Zaibet)// Multiple use of forest and its implications for green economy development in Cameroon (Ernest Molua)// Role of traditional conservation method in in-situ biodiversity conservation in the rainforest zone of south-western Nigeria (Jonathan C. Onyekwelu and Johnson A. Olusola)// African indigenous vegetable resources in a changing world (Odunayo Clement Adebooye)// Natural resource governance: stakeholder institutions of Kgalagadi Transfrontier Park and surroundings (Gladman Thondhlana, Sheona Shackleton and James Blignaut)// Promoting green economy as behavioural element among the youth in Cameroon (Fomba Emmanuel Mbebeb)// Linking green economy and human security to address climate change impact: the role of social protection policies (Moses Adama Osiro)// Walking the talk of green economy in Africa (Elias T. Ayuk). [ASC Leiden abstract]
Sustainability, climate change and the green economy / Vuyo Mjimba. Godwell Nhamo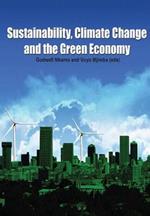 Pretoria : Africa Institute of South Africa, cop. 2016.
ASC Subject Headings: Subsaharan Africa ; South Africa ; Zimbabwe ; Ethiopia ; sustainable development ; climate change ; labour ; natural resource management ; wetlands ; tourism ; wildlife protection
Description: This book is a compilation of submissions for the International Conference on Innovation for Sustainability under Climate change and Green Growth/ Economy, which took place in Boksburg, South Africa, from 26 to 28 May 2015. It brings together discourses involving sustainability, climate change and the green economy transition agenda, addressing both the old and new thinking on these concepts. Contributions: Sustainability, climate change and green economy transition: contextual settings (Godwell Nhamo)// The green economy: the challenge of government coordination in South Africa (Ivor Sarakinsky)// A psycho-social economic analysis of green jobs in South Africa: addressing recent socio-economic developments (Claudia Gossow, Adriaan Buys and Kevin Mearns)// Green economy readiness in South Africa: a review of skills and the immigration regime (Nedson Pophiwa and Nompe Ntombela)// Relearning our wants and needs for sustainable development (Vuyo Mjimba)// We think we're helping, but are we really?: critical reflections on engineering for sustainable development (Mikateko Höppener)// Timber as a source of sustainable development: a case study of timber harvesting in Lupane, Zimbabwe (Buhle Francis, Lerato Nare, Masimba Nyamanhindi and Mkhokheli Sithole)// Institutional dynamics of Mopane woodland management in Bulilima District in Zimbabwe (Mkhokheli Sithole and Buhle Francis)// Challenges and opportunities in addressing the environment-economic growth conflict in urban development: a focus on Addis Ababa, Ethiopia (Ishmael Sango)// An analysis of water quality in Belvedere North and the Epworth wetlands of Harare, Zimbabwe (Luke Mutisi and Godwell Nhamo)// News media coverage of climate change: perspectives from South Africa and Zimbabwe (Henri-Count Evans and Rosemary Kudzayi Musvipwa)// Mainstreaming climate change into wildlife policy: a review of legal and policy frameworks in East and Southern Africa (Olga Laiza Kupiwa and Godwell Nhamo)// Tourism and climate change: challenges and critical success factors for Sub-Saharan Africa (Sarudzai Mutana)// Concluding remarks: the status quo, policy lessons and the way forward (Vuyo Mjimba). [ASC Leiden abstract]
Africa : why economists get it wrong / Morten Jerven.
London : Zed Books, 2015.
https://login.ezproxy.leidenuniv.nl:2443/login?URL=http://search.ebscohost.com/login.aspx?direct=true&db=nlebk&AN=1003030&site=ehost-live
ASC Subject Headings: Africa ; economic development ; statistics
Philosophie et développement : de la philosophie de questionnement du développement aux perspectives de l'émergence / sous la dir. de Antoine Manga Bihina et Issoufou Soulé Mouchili Njimom.
Paris : Éditions l'Harmattan, cop. 2015.
ASC Subject Headings: Africa ; philosophy ; development ; sustainable development ; modernization
Description: Penser le développement, aujourd'hui, c'est avoir le souci d'une Afrique émergente, dans un contexte où tout est concurrentiel, compétitif, mercantilisé, laïcisé. Les textes rassemblés ici vont constituer des points de vue de jeunes enseignants-chercheurs africains conscients des devoirs qui s'imposent: repenser l'Afrique, adapter l'Afrique au monde d'aujourd'hui, ouvrir des cercles de réflexion pour que l'Afrique porte sa côte part à l'humanité de l'avenir. Contributions: Le devoir de penser (A. Manga Bihina)// L'idée d'une signification sociale de la technoscience (I. Soule Mouchili Njimom)// La théorie stoïcienne de la nature (J. Za'abe)// Croissance et développement durable. Comment sortir du leurre d'un concept 'greenwashing'? (A.A. Gwoda)// La philosophie, amour de la science seul fondement du développement durable pour améliorer la qualité de vie quotidienne (A.S. Ngah Ateba)// Technoscience et philosophie : la question du développement de l'Afrique chez Marcien Towa (T. Minkoulou)// Towa et le procès de la tradition (E. Menyomo). [Résumé ASC Leiden]
Culture, indigenous knowledge and development in Africa : reviving interconnections for sustainable development / Munyaradzi Mawere.
Mankon : Langaa Research & Publishers CIG, cop. 2014.
ASC Subject Headings: Africa ; indigenous knowledge ; sustainable development ; culture
Integral green Zimbabwe : an African phoenix rising / Ronnie Lessem and Alexander Schieffer. ed. by Elizabeth Mamukwa
Farnham : Ashgate Publishing Ltd, 2014.
ASC Subject Headings: Zimbabwe ; sustainable development ; environmental policy ; community participation ; world view
Description: This book marks the debut of the Integral Green Society and Economy series, which links the philosophical ''integral'' age with the practical ''green'' movement. The series blends elements of nature and community, culture and spirituality, science and technology, politics and economics, with the aim of formulating an integral green vision. This particular volume focuses on Zimbabwe, as well as Southern Africa, drawing on the specific issues and capacities that this country and region represent. Contents: Part I Renewing a nation: the Zimbabwean phoenix is rising, with contributions by Elizabeth Sarudzai Mamukwa and Sabelo J. Ndlovu-Gatsheni. Part II Activating nature and community: establishing community-based economic self-sufficiency, with contributions by Paul Chidara J. Muchineripi & Steve Hwesa Masango Kada, Samuel Muchineripi Kundishora and Kennedy Mukuruwambwa Mandevani. Part III Catalysing renewal via culture and spirituality: towards a culture-based developmental economy, with contributions by Cont Mhlanga, Kariamu Welsh, Ezekiah Chasamhuka Benjamin and Tapuwa Sherekete Rushesha & Winfrida Ndakaiteyi Mhaka. Part IV Enabling innovation-driven research: conceiving of a socially-based knowledge economy, with contributions by Passmore Musungwa Matupire, Elizabeth Sarudzai Mamukwa, Joshua Mazorodze Chinyuku and Allan Savory. Part V Transforming education, learning and enterprise: sustainable development via a living life-based economy, with contributions by Mark Kenneth 'Kudakwashe' Marombedza and Jimmy 'Mukundi' Shindi. Part VI Co-evolving integral green Zimbabwe: the Zimbabwean eagle, flying in the sky, by Alexander 'Mukanya' Schieffer & Ronnie 'Samanyanga' Lessem. [ASC Leiden abstract]
Reach out Africa : studies in community empowerment, sustainable development, and cross-cultural engagement / Dorothy H. Ettling and Kevin B. Vichcales.
Bloomington, IN : Archway Publishing, 2014.
ASC Subject Headings: Tanzania ; Zambia ; communities ; capacity building ; empowerment ; women ; sustainable development ; education ; AIDS
Description: This guidebook is a collection of stories of African development projects that have transformed the lives of individuals and communities through collaborative partnerships. Contents: Chapter 1: Introduction : crossing borders (Dorothy H. Ettling)// Chapter 2: A pathway to empowerment : sustainable economic development (Dorothy H. Ettling and Tere Dresner-Salinas)// Chapter 3: In the best interests of children (Lisa Uribe-Kozlovsky and Ana DeHoyos-O'Connor)// Chapter 4: Lighting the path to hope : from transference to acceptance - a grief and loss education program (Sarah J. Williams)// Chapter 5: ICT initiative in Zambia and Tanzania : key aspects of a successful collaboration (Paula Caffer)// Chapter 6: Addressing underlying determinants of undernutrition (Neeta Singh)// Chapter 7: Empowering women through improving access to safe water : the early stages of a community-based project (Patricia Lieveld)// Chapter 8: Leadership development in an education context in rural Bukoba, Tanzania (Richard L. Henderson)// Chapter 9: Evaluating the impact and sustainability of capacity-building efforts in Tanzania and Zambia (Mark Teachout and Alison Buck)// Chapter 10: The HIV crisis and its impact on women : the sustainable livelihoods approach - a method for amelioration (Eula Pines). [ASC Leiden abstract]
From sustainable development through green growth to sustainable development 'plus' / Godwell Nhamo.
In: International journal of African renaissance studies (2014), vol. 9, no. 2, p. 20-38 : ill., graf., tab
http://dx.doi.org/10.1080/18186874.2014.987953 (Restricted access)
ASC Subject Headings: Africa ; sustainable development ; environmental economics ; conferences ; UNCED
Description: From sustainable development (SD) through green growth to sustainable development plus (SD+)! Does the '+' really matter? This is the question that brings life to this article and the answer is: YES, it does. The '+' makes a huge difference especially for developing countries such as those from Africa that for a long time have not been fully brought on board in shaping global discourses and the preferred future global development agenda. This article argues that the time has come for globally privileged countries of the North to realise that operationalising 'The Future We Want' after Rio+20 demands that developing countries be accorded unpolluted space to contribute to providing answers to difficult and elusive questions on the unsustainable ways of the past development paradigms. Among such questions are: When will the issue of resource intensive development and overconsumption be finally answered? Can green growth transition be part of the solution? How will a post 2015 framework best address the needs of developing countries? The conclusion is that SD+ signals a deeper, wider and knowledge-based understanding of global (un) sustainable perspectives that result in global citizens understanding 'The Future We Do Not Want'. Bibliogr., sum. [Journal abstract]
Is environmentally sustainable and inclusive growth possible? : Sub-Saharan Africa and emerging global norms on development / Mzukisi Qobo.
In: The South African journal of international affairs (2013), vol. 20, no. 3, p. 339-356
ASC Subject Headings: Subsaharan Africa ; South Africa ; sustainable development ; economic development
Description: This paper critically reviews the debates on environmentally sustainable and socially inclusive growth with specific focus on Sub-Saharan Africa. It observes that, even considering its inherent limits, the discourse on growth is still imprisoned by the Washington Consensus mode of thinking. There have been attempts by various institutions and commissions appointed by heads of government to take the debate forward, but a lack of commonly agreed global norms undermines prospects for shifts in thinking. Nonetheless, countries need to undertake such efforts if there is to be any meaningful deliberation on environmentally sustainable and socially inclusive growth. In this regard, the paper also examines the strengths and weaknesses of efforts undertaken by South Africa thus far. Policy emphases on the role of the state and structural transformation that predominate in debates in formal institutions in the African continent are insufficient. This paper explores what is possible. Notes, ref., sum. [Journal abstract]
Perhaps decoloniality is the answer? Critical reflections on development from a decolonial epistemic perspective : editorial / Sabelo J. Ndlovu-Gatsheni.
In: Africanus : skakelblad van die Departement van Naturelle-Administrasie, Universiteit van Suid-Afrika (2013), vol. 43, no. 2, p. 1-11
ASC Subject Headings: Africa ; postcolonialism ; power ; sociology of knowledge ; African identity ; North-South relations
Description: The guest editor of this issue, which is devoted to the interrogation of key aspects of development from the perspective of 'decoloniality', not only introduces the other authors, but also the subject as a whole. According to him, decoloniality is an epistemic and political project that seeks to address a collection of interrelated political, epistemological, and mental issues that can be linked to three basic concepts: 1. coloniality is deeply rooted in the asymmetrical power relations that emerged between the West and the rest since Christopher Columbus reached America in 1492// 2. coloniality has found expression in the form of Euro-American-centric knowledge generation// and 3. coloniality is intricately linked to a hierarchy of being, which culminated in processes of commodification of Africans as slaves. Bibliogr. [ASC Leiden abstract]
The African national project, the question of African development, and the rise of new institutionalism / Sabelo Ndlovu.
In: Africanus : skakelblad van die Departement van Naturelle-Administrasie, Universiteit van Suid-Afrika (2012), vol. 42, no. 1, p. 30-45
ASC Subject Headings: Africa ; national planning ; nation building ; political history ; 1950-1999
Description: The recent financial crisis has ignited fresh debates on the durability of the capitalist system and its development trajectory. For Africa, the economic and ideological crisis coincided with the fiftieth anniversary of decolonization in 2010 for seventeen African colonial States. An emerging concern among some African intellectuals is about how to revive the African national project that was displaced by the introduction of structural adjustment programmes. The rationale is that the African national project encapsulates the totality of African people's desires to complete the decolonization process, build postcolonial nations, reconstruct postcolonial States, promote economic development, entrench popular democracy, defend sovereignty, and eventually build regional integration and pan-African unity. This article builds on this emerging African thinking aimed at reclaiming the nation and resolving the national question at a time of globalization. It provides a historiography of the African national project dating back to the 1960s and highlights its trials and tribulations, triumphs and crises, mutations and metamorphoses up to the present. Bibliogr., sum. [Journal abstract]
Coloniality of power in development studies and the impact of global imperial designs on Africa / Sabelo J. Ndlovu-Gatsheni.
In: The Australasian review of African studies (2012), vol. 33, no. 2, p. 48-73
ASC Subject Headings: Africa ; development studies ; development ; imperialism
Description: This article draws on a world-systems approach and decolonial epistemic perspectives to reveal how Development Studies has remained deeply interpellated by its Euro-American modernist and 'civilising mission' genealogy. This reality has made it difficult for alternatives to current Western-centric neo-liberal thinking to emerge. An orientalist discourse permeates existing development discourses, which provokes the need to unpack the imperial global designs embedded in development thinking and determine how these impinge on African political and economic discourses. Besides unmasking how particular language and discourse concealed global imperial designs, this article will also analyse how postcolonial states and their African national projects have remained hostage to the immanent logic of colonialism and coloniality. Broadly, this article demonstrates how 'development' as a concept, process,discourse and practice, remains caught up in coloniality of power, which hampers the formulation of possibilities for decolonised, democratic and inclusive development in Africa. [Journal abstract]
Running while others walk : knowledge and the challenge of Africa's development / Thandika Mkandawire.
In: Africa development : a quarterly journal of the Council for the Development of Economic and Social Research in Africa : revue trimestrielle du Conseil pour le développement de la recherche économique et sociale en Afrique (2011), vol. 36, no. 2, p. 1-36
ASC Subject Headings: Africa ; development ; universities ; science
Description: Africa's quest for catch-up and economic development dates as far back, at least, as its humiliating encounter with the West which led to enslavement and colonization. Development is thus not an externally imposed discourse, but a response to the many challenges the continent has faced over the years and still faces today. Africa lags behind in many social indicators of well-being. As a Late, Late Comer Africa will, as Nyerere suggested, have to Run While Others Walk. This demand on the continent to run has to contend with a pessimistic discourse that has, against all evidence, insisted that Africans cannot do what many other late comers have done or are doing today. The Running will demand radical rethinking of institutions of collective response to the many challenges about the generation and mastery of the knowledge up to the task, once again placing the universities at the centre of the continent's development efforts. The text is a slightly revised version of the paper delivered as inaugural lecture for the Chair of African Development at the London School of Economics on 27 April 2010. Bibliogr., notes, ref., sum. in English and French. [Journal abstract]
Climate change in Africa / Camilla Toulmin
London / New York : Zed Books in association with International African Institute, Royal African Society, Social Science Research Council : Distributed in the USA exclusively by Palgrave Macmillan , 2009.
https://login.ezproxy.leidenuniv.nl:2443/login?URL=http://search.ebscohost.com/login.aspx?direct=true&db=nlebk&AN=304878&site=ehost-live
Post-development theory and the question of alternatives: a view from Africa / Sally Matthews
In: Third World Quarterly (2004) vol. 25, no. 2, p. 373-384
https://doi.org/10.1080/0143659042000174860
Description: "Post-development theorists have declared development obsolete and bankrupt and have called for 'alternatives to development'. What do they mean by such calls and what should be the African response to such calls? In this paper I will attempt to address three important questions: first, what is meant by post-development theory's call for 'alternatives to development'? Second, why consider post-development theory from an African perspective? Third, what contributions can a consideration of African difference and diversity make towards debate on 'alternatives to development'? I conclude by arguing that increased consideration of the African experience would be valuable for all who are seeking alternative ways of dealing with the problems that development purports to address."
Web resources
Agenda 2063 (African Union)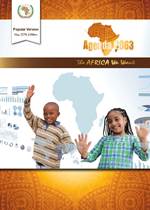 Agenda 2063 is a strategic framework for the socio-economic transformation of the African continent over the next 50 years. The guiding vision for Agenda 2063 is the AU Vision of "an integrated, prosperous and peaceful Africa, driven by its own citizens and representing a dynamic force in the international arena". Key documents on the website can be downloaded for free.
https://au.int/en/agenda2063
Centre for Bhutan Studies and Gross National Happiness (GNH)
The GNH Index has been developed since 2004, after the King of Bhutan, Jigme Singye Wangchuck, declared that Bhutan's development would be measured and evaluated not in terms of Gross National Product but in terms of Gross National Happiness. The concept of Gross National Happiness (GNH), not only as a way of measuring development but as a redefinition of the objective of development itself, and potentially, therefore, of the means to achieve development, has struck a chord not only within Bhutan, but in many parts of the wider world.
http://www.grossnationalhappiness.com/
Institute for Global Prosperity (University College London)
The Institute for Global Prosperity aims to transform decision-making by challenging and rewriting the kinds of evidence and reasoning on which decisions are based, and the tools that are available in the field of global prosperity. The Institute works with communities and a range of partners to challenge assumptions, reframe questions, and develop new approaches.
https://www.ucl.ac.uk/bartlett/igp/
Legatum Prosperity Index
The Prosperity Index describes the conditions required for prosperity as the combination of nine pillars: Economic Quality, Business Environment, Governance, Personal Freedom, Social Capital, Safety and Security, Education, Health, and the Natural Environment. Using data for 149 countries, starting in 2007, it tracks the journeys made by countries towards or away from prosperity with a view to identifying those pathways that lead from poverty to prosperity.
https://www.prosperity.com/
Prosperity Co-Lab Kenya
Prosperity Co-Lab (PROCOL) Kenya is an innovative collaborative research programme seeking to broaden the discussion about what constitutes prosperity in Africa. Led by the Institute for Global Prosperity at University College London in close collaboration with local partners, its research aims to harness cutting-edge science, community knowledge, astute policy development and participatory research methods to develop smarter, localized understandings of prosperity that can be tailored to communities across Africa.
https://www.procolkenya.com/
Social Progress Imperative
The Social Progress Imperative is a global nonprofit based in Washington, DC, providing data on social and environmental health. The Social Progress Index they provide is a comprehensive measure of real quality of life, independent of economic indicators. The Social Progress Index is designed to complement, rather than replace, economic measures such as GDP.
https://www.socialprogress.org/
WE-Africa
WE-Africa is an alliance of like-minded scholars and practitioners who share a common concern about the current socio-economic and ecological conditions in Africa. WE-Africa promotes a transition to a well-being-based economy on the continent. It is an action-research network that aims to consolidate evidence for change while focusing on building a new economy and promoting development policies.
https://www.futureafrica.science/index.php/hub/weafrica
More by Henrietta Moore
The state we're in : reflecting on democracy's troubles / edited by Joanna Cook, Nicholas J. Long and Henrietta L. Moore.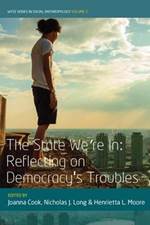 New York : Berghahn Books , 2016.
Landscape, time and cultural resilience: a brief history of agriculture in Pokot and Marakwet, Kenya / Matthew I. J. Davies & Henrietta L. Moore.
In: Special issue: resilience and collapse on African savannahs : causes and consequences of environmental change in East Africa / guest ed.: Michael Bollig and David M. Anderson.
Abingdon : Routledge, Taylor & Francis, 2016.
http://www.tandfonline.com/toc/rjea20/10/1 (Restricted access)
ASC Subject Headings: Kenya ; ecosystems ; environmental history ; natural resource management ; pastoralists
Women, marketplaces and exchange partners amongst the Marakwet of northwest Kenya / Matthew I. J. Davies Grace Pollard, and Henrietta L. Moore.
In: Journal of eastern African studies : journal of the British Institute in Eastern Africa (2015), vol. 9, no. 3, p. 412-439 : foto, graf., krt., tab
http://dx.doi.org/10.1080/17531055.2015.1089699 (Restricted access)
ASC Subject Headings: Kenya ; Marakwet ; women ; informal sector ; rural areas ; social networks
Description: Based on recent fieldwork, this paper examines the intersecting economic activities of Marakwet women in northwest Kenya with a particular focus on exchange friendships. The authors highlight the need to expand previous definitions of 'tilia', based on male exchange of livestock, to include a variety of exchange friendships including those between women. Through investigating women's economic activities in local marketplaces, they demonstrate that marketplaces facilitate the formation of 'tilia' partnerships between women from different areas, and shape women's kinship and friendship interactions within the context of their market activities. The authors argue that there is a synergy between women's market activities and exchange relationships, but they also emphasise that market activities and 'tilia' exchange relationships are part of the matrix of household economic decision-making navigated by Marakwet women. This has important implications for how one views and supports the social and economic contributions of women's activities. Women's 'tilia' relations provide a number of benefits to their trading activities, households and communities, and as such the authors suggest that rural development interventions would do well to consider and build upon these networks of exchange relations. Bibliogr., notes, ref., sum. [Journal abstract]
Anthropology in theory : issues in epistemology / edited by Henrietta L. Moore and Todd Sanders.
Chichester : Wiley, 2014.
https://ebookcentral-proquest-com.ezproxy.leidenuniv.nl:2443/lib/leidenuniv/detail.action?docID=1575629#
Revisiting the irrigated agricultural landscape of the Marakwet, Kenya : tracing local technology and knowledge over the recent past / Timothy Kipkeu Kipruto Matthew I. J. Davies, and Henrietta L. Moore.
In: Azania : the journal of the British Institute in Eastern Africa (2014), vol. 49, no. 4, p. 486-523 : ill. foto's, krt., tab
http://dx.doi.org/10.1080/0067270X.2014.979527 (Restricted access)
ASC Subject Headings: Kenya ; agriculture ; irrigation ; indigenous technology ; indigenous knowledge
Description: This paper revisits previous work on the irrigated agricultural landscape of the Marakwet of Kenya and presents this alongside the results of new interdisciplinary archaeological and anthropological analyses that address the temporal dynamism of Marakwet farming technologies in relation to both endogenous and exogamous developments. In particular, it presents a major new re-mapping of the Marakwet irrigation system and higher-resolution analysis of irrigation practices at the village level. The paper argues that irrigation and farming shift across the landscape through time in relation to ecological and social parameters (and their associated timescales) and suggests that rural African farming systems are more complex than how they are represented in current literature. It shows how the Marakwet system has dynamically incorporated small-scale technical changes and increased in scale over the last 30 years while resisting wholesale technical and managerial change and spatial reorganisation. It further argues that historically contextualised interdisciplinary analyses, combined with extensive community collaboration, are essential not only for obtaining more complete understandings of specific farming systems past and present, but also for learning more broadly about the intersection (and regular mismatch) between local contextual knowledge and the approaches of external developers. Bibliogr., notes, ref., sum. in English and French. [Journal abstract]
The social life of achievement / Henrietta L. Moore and Nicholas J. Long
New York : Berghahn Books , 2013.
Description: "What happens when people "achieve"? Why do reactions to "achievement" vary so profoundly? And how might an anthropological study of achievement and its consequences allow us to develop a more nuanced model of the motivated agency that operates in the social world? These questions lie at the heart of this volume. Drawing on research from Southeast Asia, Europe, the United States, and Latin America, this collection develops an innovative framework for explaining achievement's multiple effects-one which brings together cutting-edge theoretical insights into politics, psychology, ethics, materiality, aurality, embodiment, affect and narrative. In doing so, the volume advances a new agenda for the study of achievement within anthropology, emphasizing the significance of achievement as a moment of cultural invention, and the complexity of "the achiever" as a subject position."
Sociality : new directions / Nicholas J. Long and Henrietta L. Moore
New York : Berghahn Books , 2013.
Global civil society 2012 : ten years of critical reflection / Mary Kaldor, et al.
Basingstoke : Palgrave Macmillan , 2012.
The subject of anthropology : gender, symbolism and psychoanalysis / Henrietta L. Moore
Cambridge etc. : Polity Press , 2007.
Description: "The author draws on anthropology, feminism and psychoanalysis to develop her theory of gender and of how people become sexed beings. She argues that recent theorizing on subjectivity, agency and culture has opened up possibilities for rethinking the relationship between gender, sexuality and symbolism."
Transcultural Bodies Female Genital Cutting in Global Context / Bettina Shell-Duncan and Ylva Hernlund
New Brunswick, N.J. : Rutgers University Press , 2007.
Magical interpretations, material realities : modernity, witchcraft and the occult in postcolonial Africa / ed. by Henrietta L. Moore and Todd Sanders.
London [etc.] : Routledge, 2001.
ASC Subject Headings: Subsaharan Africa ; witchcraft
Description: "Witchcraft is alive and well in sub-Saharan Africa today both among the disenchanted and downtrodden as well as the educated elite. This volume sets out recent thinking on witchcraft in Africa, paying attention to variations in meanings and practices. It examines the way different people in different contexts are making sense of what witchcraft is and what it might mean. Contributions: Henrietta L. Moore and Todd Sanders: Magical interpretations and material realities: an introduction. Francis B. Nyamnjoh: Delusions of development and the enrichment of witchcraft discourses in Cameroon. Rosalind Shaw: Cannibal transformations: colonialism and commodification in the Sierra Leone hinterland. Misty L. Bastian: Vulture men, campus cultists and teenaged witches: modern magics in Nigerian popular media. Rijk van Dijk: Witchcraft and scepticism by proxy: Pentecostalism and laughter in urban Malawi. Jane Parish: Black market, free market: anti-witchcraft shrines and fetishes among the Akan. Susan Rasmussen: Betrayal or affirmation? : transformations in witchcraft technologies of power, danger and agency among the Tuareg of Niger. Todd Sanders: Save our skins: structural adjustment, morality and the occult in Tanzania. Isak Niehaus: Witchcraft in the new South Africa: from colonial superstition to postcolonial reality? Adam Ashforth: On living in a world with witches: everyday epistemology and spiritual insecurity in a modern African city (Soweto). Cyprian F. Fisiy and Peter Geschiere: Witchcraft, development and paranoia in Cameroon: interactions between popular, academic and State discourse."
Those who play with fire : gender, fertility and transformation in East and Southern Africa / [eds.:] Todd Sanders, Henrietta L. Moore, Bwire Kaare.
London [etc.] : The Athlone Press, 1999.
ASC Subject Headings: Southern Africa ; Kenya ; Tanzania ; Malawi ; gender relations ; anthropology ; rites of passage ; symbols
Description: "This collective volume presents new and recent ethnographical studies on gender, ritual and symbolism in east and southern Africa. Contributions: Henrietta L. Moore (gender, symbolism and practice (introduction)// Todd Sanders (cultural imagination, rites and gender among the Ihanzu, Tanzania)// Deborah Kaspin (Chewa rites of passage, Malawi)// Camilla Power and Ian Watts (rituals of sex role reversal among the Khoisan peoples of southern Africa)// Bwire Kaare (complementarity in gender ideology among the Akie hunter-gatherers of northern Tanzania)// Vigdis Broch-Due (perspectives on gender and cosmos among the Turkana, Kenya)// Astrid Blystad (Datooga pastoralists, Tanzania, combating male intrusion on female fertility)// Katherine A. Snyder (gender ideology and the domestic and public domains among the Iraqw of northern Tanzania)// Maia Green (constructions of gender in a Catholic community - the Pogoro, Bantu-speaking agriculturalists of Ulanga District, southern Tanzania)// Anita Jacobson-Widding (chaos and creativity: the transformative symbolism of fused categories)."
Anthropological theory today / Henrietta L. Moore
Cambridge : Polity Press , 1999.
The future of anthropological knowledge / Henrietta L. Moore and Commonwealth Decennial conference of the Association of Social Anthropologists of the
London etc. : Routledge , 1996.
A passion for difference : essays in anthropology and gender / Henrietta L. Moore
Cambridge etc. : Polity Press , 1994.
Feminism and anthropology / Henrietta L. Moore
Cambridge etc. : Polity Press , 1988.
Cutting down trees : women, nutrition and agricultural change in the Northern Province of Zambia, 1920-1986 / Henrietta Moore and Megan Vaughan.
In: African affairs : the journal of the Royal African Society (1987), vol. 86, no. 345, p. 523-540 : tab
ASC Subject Headings: Zambia ; women's work ; land use ; agricultural land
Description: This article describes how food and nutrition problems have been viewed by government development planners in Zambia from the colonial period to the present day, and discusses how their perceptions were, and still are, governed by their attitudes to the agricultural production system. Focusing on women's labour, previously ignored aspects of agricultural production are highlighted. The authors conclude that a preoccupation in the literature with the 'citemene' (slash and burn) agricultural system and the consequences of male absenteeism for this system has led to a distorted view of the causes of malnutrition and poverty. They suggest that the problems of female-headed households require a more complex analysis in which the absence of male labour is merely one factor. The poverty of such households may well be more closely related to their inability to generate cash income, especially since the evidence of research carried out in northern Zambia indicates that the mere presence of adult males does not ensure the welfare of household members. Notes, ref. [ASC Leiden abstract]
Space, text and gender : an anthropological study of the Marakwet of Kenya / Henrietta L. Moore
Cambridge etc. : Cambridge University Press , 1986.
Posted on 15 November 2018, last modified on 11 May 2020