Abdulrazak Gurnah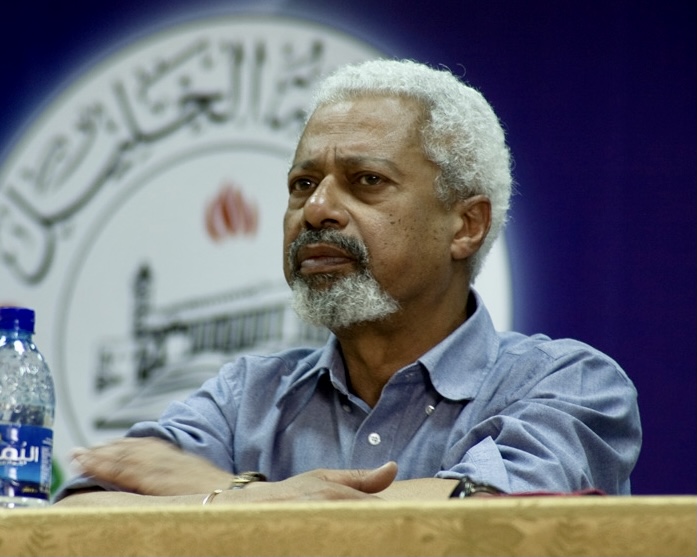 Novelist and critic Abdulrazak Gurnah was born in 1948 on Zanzibar, Malindi area. The same island where the musician Freddy Mercury was born has now acclaimed the Nobel Prize in Literature 2021: a great honour for all the Indian Ocean islanders.
Although Abdulrazak Gurnah was born and raised on the island, he moved to Britain in 1968. His first novel Memory of Departure (1987) marks the beginning of his intellectual concerns to explore the issues affecting the coastal region of East Africa, specifically Zanzibar. As he has said in a conversation with Nisha Jones (2005), he writes on the people's lives (characters like the academic Latif Mahmud or the rural schoolteacher Amin in Desertion, and the asylum seeker Saleh Omar in By the Sea) he knows about and their journeys and/or experiences of migration. Also in his writing, imagined (or not) lives collide with history. In novels such as Desertion and Paradise (1994) the author asks what it was like for those who stayed behind. Paradise is for instance set in East Africa and re-narrates the history of German colonialism in East Africa. This novel was shortlisted for the 1994 Booker Prize and tells the story of Yusuf, a boy who is given to a caravan by his father. Many parallels with Joseph / Yusuf's story draw from the story of the Bible and Quran but also beyond (i.e. early previously unacknowledged Swahili prose texts such as Safari Yangu na Bara Afrika ('My Journey Up-Country in Africa') and Yangu ya Urusi na ya Siberia ('My Journey to Russia and Siberia') (see Hodapp 2015).
Although Gurnah assumes that some of his readers will be able to read Kiswahili, all his novels have been written in English. Yet, as he says, 'sometimes the right word in English just doesn't exist. In By the Sea (2001) for instance, you have an older man who uses a linguistic register that's reflected in religious metaphors, these things are often not translatable into English and even if they are, I can't just put the translation there because that's not how it would have occurred to this particular character. What I do in this case is use the original initially and then translate it later, so there's some kind of gloss on the meaning.' (Guranah quoted in Jones 2015, 38).
In his latest novel Afterlives (2020) the reader can see how the burning issues that concern the writer return and are approached from a new angle, specifically through the story of Hamza and Afya.
We owe to Abdulrazak Gurnah the enormous debt to have shed light to a wider audience on a space and time neglected in African fiction, what James Hodapp defines as 'alternative literary genealogies' (Hodapp 2015, 96), where complex relations between multiple African subject positions (see Schwerdt 1997, 85 quoted in Hodapp 2015) are at play.
Dr Ida Hadjivayanis, who is currently translating his first novel Paradise into Swahili, said: 'As a Tanzanian of Zanzibar origin, Gurnah's work has always spoken to me at a very personal level. This win is simply groundbreaking! Gurnah unapologically uses Swahili terms in his writing, thus reinforcing the importance of language. He speaks the truth by pushing away the colonial perspective. I am simply thrilled beyond words.'
Selected publications
Novels by Abdulrazak Gurnah
Academic publications by Abdulrazak Gurnah

In postcolonial waters (2013)
The novels of Abdulrazak Gurnah are concerned with experiences of migration and displacement, invoking the sea as a potent site of postcolonial experience. Abdulrazak Gurnah reads from his own work before being joined by Claire Chambers (University of York) and Jenni Ramone (NTU) in a conversation exploring the resonances of the sea in the postcolonial imagination.

Timeline of nobel laureates in literature via Wikidata and DBpedia
Posted on 7 October 2021, last modified on 13 October 2021