African insects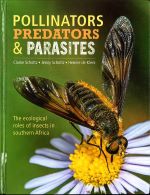 Once in a while the Library of the African Studies Centre Leiden acquires a book which superficially appears to be not fully consistent with the current collection development profile. The recently published Pollinators, Predators and Parasites: the ecological role of insects in southern Africa is such a title. According to the South African publisher Struik Nature:
"This lavishly illustrated and highly authoritative book is structured around southern Africa's 13 distinct biomes; It reflects the essential role insects play in most ecological processes such as pollination, predation, parasitism, soil modification and nutrient recycling; It details how they serve as food for multitudes of other organisms, including bacteria and fungi, as well as specially adapted plants, insect-feeding arthropods, reptiles, birds and mammals."
Collection Profile
Historically the African Studies Center Library was quite restrictive in purchasing books on animals and plants from Africa. According to our collection profile from the 1980s these materials were not actively collected at all; they were graded a 1 on a five points scale indicating the extensiveness of the subcollection. Grade 1 concerned material only passively included in the collection (legacies, gifts, donations) whereas 4 and 5 referred to (very) extensive collections or even reflected an attempt for comprehensiveness.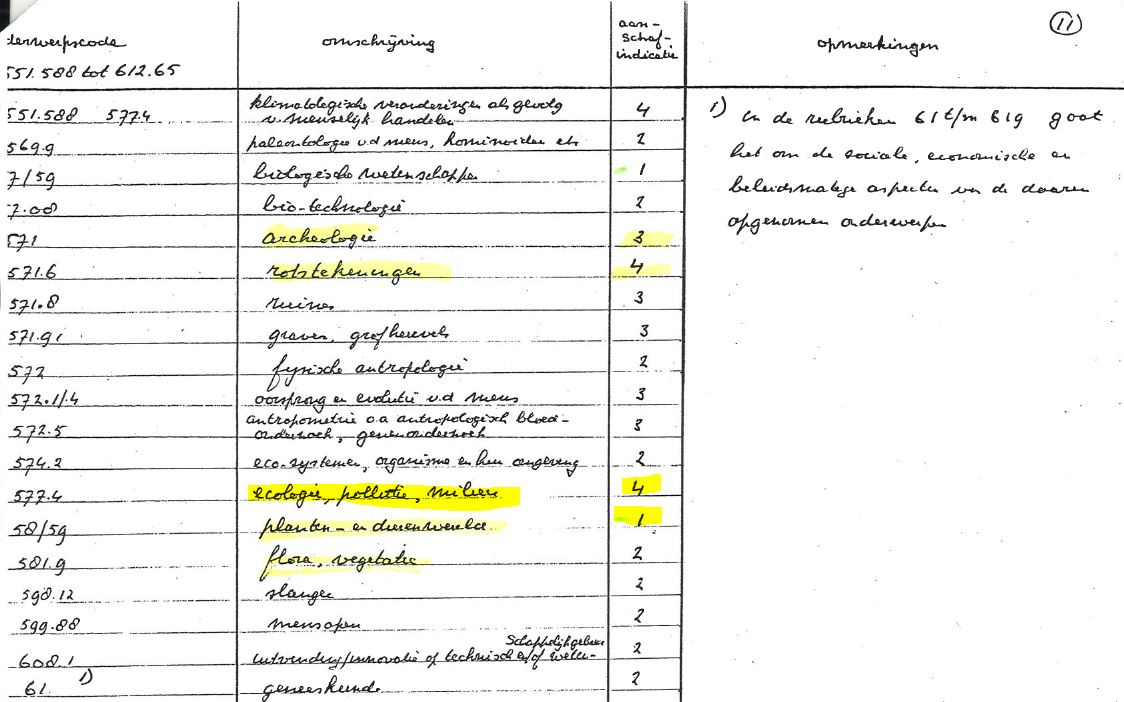 From the Collection Development Profile by J. van der Meulen (ASC head librarian 1977-1996)
The social, economic and policy aspects of the phenomenon (i.e. its relevance to human beings) was and to a large extent still is, the primary driver of the library collection development. Useful big animals (cattle, sheep etc) easily found their way into the library shelves. Also the wild animals as long as they were big enough to be worthy of protection by humans, could count on a fair representation. The tiny creatures didn't get that chance, except for the bee which got it's own term in our African Studies Thesaurus, a tool for the indexing and retrieval of information resources. This thesaurus is developed by the ASCL Library and reflects the same emphasis on humanities and social sciences. From this perspective it is not surprising that an apparently insect-related subject (ecology, pollution and environment) is rewarded a 4 in the same collection policy document, and is therefore extensively collected. The human-species perspective from the thesaurus becomes clear in the only two "related terms" offered for searches on "insects": "pest control" and "pesticides".
Changing disciplines
In the same year when the world became familiar with 'zoonotic diseases', and the Locusts invasion in East Africa won the third prize in the Nature series of the World Press Photo, the 'animal turn' in the social sciences is here to stay. Scholars are not just interested in insects as carriers of infectious diseases, or in their destructive impact on the human environment, but also as offering a species perspective no longer to be ignored in the social sciences. Social sciences are beginning to widen their scope to incorporate both non-human animals and human-animals. According to the ASCL research group on trans-species perspective on African studies:
"Scientific evidence now abundantly and convincingly shows that humans and animals only differ in degree and not in kind. As a result it has become evident that 'the social' (in the social sciences), cannot be assumed to be uniquely human. It has led to a call to study and research social issues by including non-human animal perspectives. It is high time that African Studies joins the chorus of minds that try to contribute to these multilayered and multifaceted debates."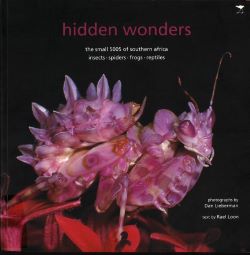 Catering for this relatively new research theme, the ASCL Library does not need to revise its collection profile drastically, but it needs to address a potential information need, and direct students to relatively new research areas. Post-graduate students and researchers in this field easily find relevant material in two excellent Dutch library collections: the Leiden based Naturalis Biodiversity Centre and the Wageningen University & Research Library. However, Information behaviour of undergraduates shows a clear preference for online availability of sources. Whether or not relevant print material is used at all, is heavily influenced by the in-house availability of resources.
Therefore one of the reasons behind inclusion of accessible books on insects such as Pollinators, Predators & Parasites or the coffee table book Hidden Wonders: the small 5005 of southern Africa is directing the attention of (under)graduates to a wide field of interest and their possible relevance for their historical, social or economic research. It might pay off in the long run and inspire students already interested in Africa to carry out future research on the important nexus of human-animal / non-human animal relationships.
Useful links
More titles on insects from the ASCL Library Catalogue
Gerard van de Bruinhorst
Posted on 8 September 2021, last modified on 13 September 2021