Nomads facing change: political mobilisation among Sahelian pastoralists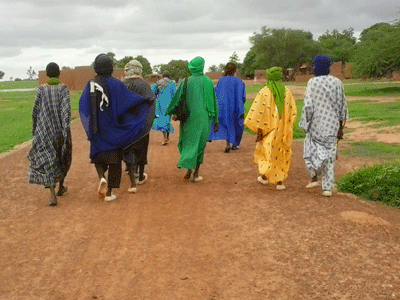 Titre français du projet: Nomades face aux changements; la mobilisation politique parmi les éleveurs sahéliens.
The project will focus on the political dynamics in the Sahel and the appearance of nomadic pastoralist movements in the context of increasing political instability in the Sahara-Sahel zone: West Africa. More in particular, the increasing participation of the Fulani in political movements and agitation. Fulani pastoralists have so far been relatively invisible and apolitical, yet they are by far the largest nomadic pastoralist group in the Sahel region. The project will try to answer questions like: what factors account for their current conflicts with the State, sedentary neighbours and alienation from their own elite? How will this emergent counter-discourse of resistance develop over time, and what are the implications for regional political, economic and sociocultural stability? These new forms of political mobilization will be investigated within the historical context of 19th century jihadism and the transnational flows inherent in the contemporary connectivity of the Sahel to the world through new Information and communication technologies, international criminal networks, home-grown insurgency and the rise of cohesive regional political structures. The focus is Northern Mali, Niger and Burkina Faso. (Photo: Boukary Sangaré).
Keywords
Fulani, nomads, pastoralists, political participation, jihadism, conflict, resistance, ICT's, criminal networks
Funding and cooperation
Funding:
NWO-WOTRO: programme 'Security and the Rule of Law'