Will Africa leapfrog?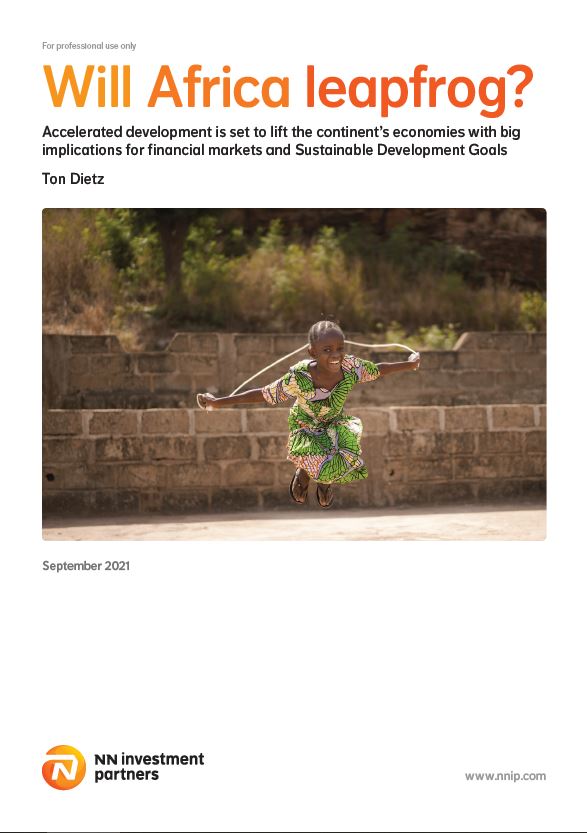 The African continent appears poised to shift to a higher gear in economic activity over the coming decades thanks to a very promising combination of demographic and economic dynamics. Africa's strong population growth, increasing urbanisation and eagerness to embrace new technologies are generating optimism that the continent can jump to much higher levels of growth and outpace other emerging markets, potentially becoming the world's most attractive growth region in the second half of this century.
As Ton Dietz explains in a paper commissioned by NN Investment Partners, Africa already is home to some of the world's most interesting innovations, such as the MPesa mobile-payment service, which started in Kenya. The World Bank calls Africa 'very attractive as a test-bed for technological innovation and adaption,' adding that 'with the right governance, attractive business climate, and proactive policies, leapfrogging can and does occur across all sectors.' With the growing global push in the fight against climate change, many innovative initiatives – in Africa as well as elsewhere around the world – are likely to be 'green' ones. With African governments needing external financing sources to be able to unlock their full growth potential, the emerging issuance of green bonds in Africa offers great potential to access the 'leapfrogging' prospects of the continent. Several African countries have issued green and social bonds in recent years, including Egypt and Kenya.
About the author(s) / editor(s)
Full text, catalogue, and publisher website
Posted on 1 October 2021, last modified on 1 October 2021