Visit UNDP Director Africa: 'Africa needs a new narrative'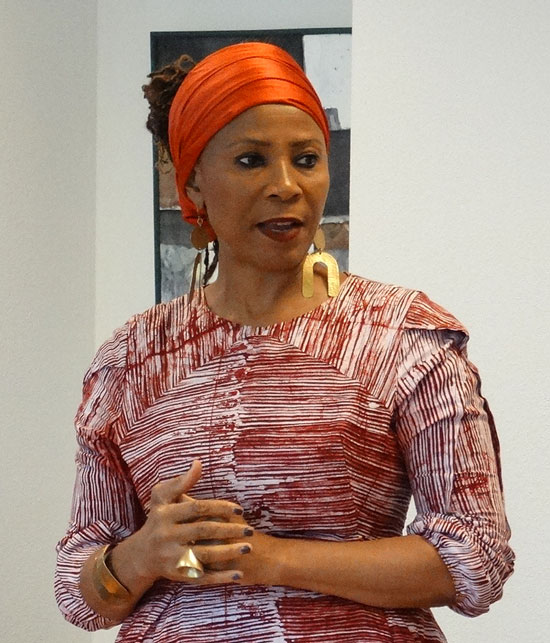 Africa needs a new narrative. A narrative that is consistent with the developments that are taking place all around the continent, in which the talented youth, creative tech hubs, and leapfrogging play a role. And we need to invest accordingly.
That was the main message of Ahunna Eziakonwa, Director Africa of the UNDP (United Nations Development Programme), during a meeting hosted by LeidenASA (the Leiden African Studies Assembly) and the ASCL at Leiden University on 30 September.
In her speech, Ms Eziakonwa mentioned that the world faces many challenges, and that the African continent indeed has many obstacles. However, the main obstacle it faces, she said, is the narrative, the way Africa is viewed by the world and how it views itself: as the 'problem continent' and the 'charity case'. She called for a new narrative on Africa, and to use the current crises as an opportunity.
Talented youth
Africa is the youngest continent in terms of population age. And the young are very talented, she said. 'You'll be surprised, in the heart of the Sahel, you'll find youth who are not educated, yet are extremely innovative. Imagine what we could achieve if we invested in that?'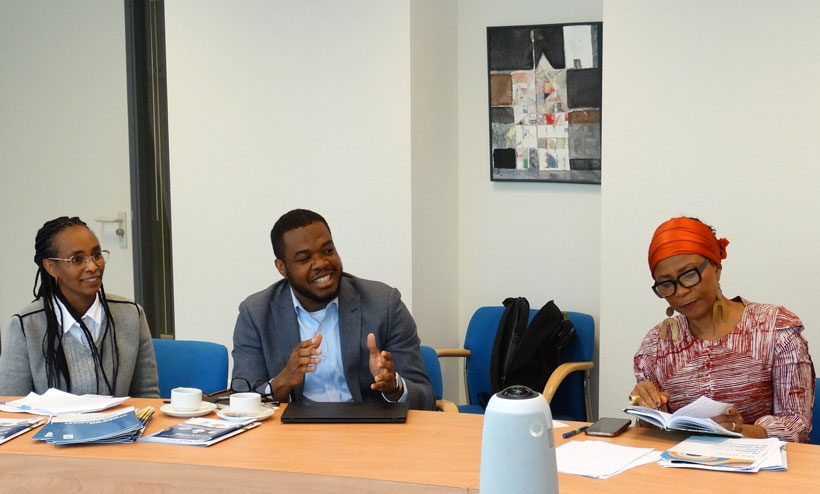 And so the UNDP has introduced the start-up initiative 'timbuktoo', which aims to mobilise and invest one billion dollars of public and private capital over 10 years to harness the continent's youth talent. The UNDP has also linked up with the AfCFTA (African Continental Free Trade Area) agreement - the new one African trade market - to leverage opportunities to grow businesses, especially run by women.
Another new initiative was launched at the 77th United Nations General Assembly in September, she said: the Global Africa Business Initiative, 'GABI', designed to highlight business opportunities on the continent for every sector of the economy, from manufacturing to agriculture, and from to services to finance.
She called for a new lens in research, in policy ideas, and to bring African voices to the table.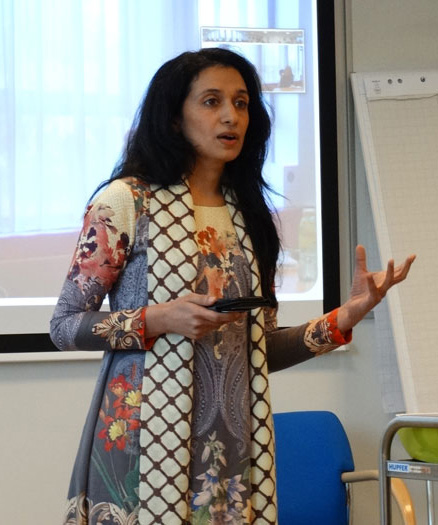 Bridging the gap between knowledge and policy
After Ms Eziakonwa's speech, several examples of impactful research were highlighted. Anika Altaf and Obadia Miroro of the Knowledge Platform INCLUDE (of which the ASCL is a consortium partner) explained how INCLUDE bridges the gap between knowledge and policy: by commissioning research that feeds into evidence-based policy making; by knowledge sharing; and by organising policy dialogues within African countries.
Prof. Armin Cuyvers of Leiden Law School focused on how regional integration can help meet global and local challenges. What can Europe and Africa learn from each other in designing regional systems that work? This is one of the aspects studied at CompaRe, the Leiden Jean Monnet Centre of Excellence on Comparative Regional Integration, of which Prof. Cuyvers is the Director.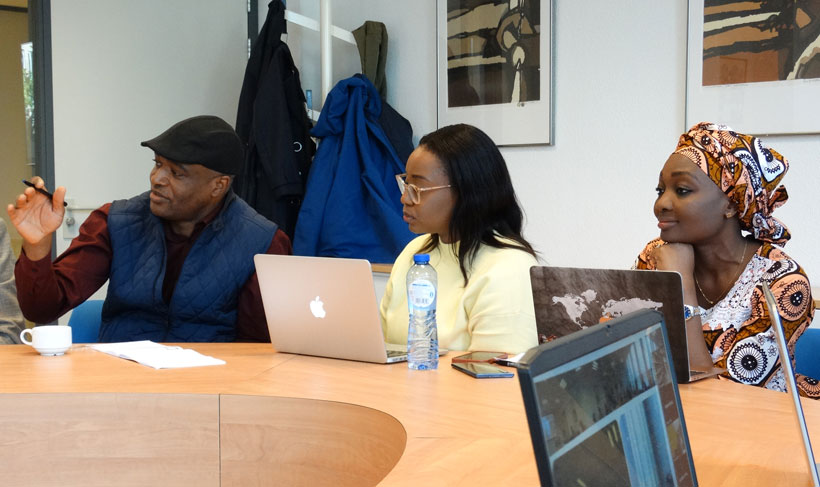 During a discussion with research staff and PhD candidates of the ASCL and other Leiden University institutes, many issues came to the fore, like the importance of reliable data, citizen engagement, building favourable environments in which tech hubs can thrive, the importance of the diaspora, not only in terms of finance through remittances but also in terms of knowledge, and how to make AfCFTA inclusive from an early stage.
Ideas for collaboration between academia, the UNDP and African and Dutch policy circles were raised, and will continue to be explored.
Top photo left: Ahunna Eziakonwa
Upper photo right: Mintwab Zelelew, Strategic Partnerships Specialist UNDP, Jide Okeke, UNDP Coordinator of the Regional Programme for Africa, and Ahunna Eziakonwa, UNDP Director Africa
Lower photo left: Anika Altaf, coordinator of INCLUDE
Lower photo right: ASCL researcher Akinyinka Akinyoade and ASCL PhD candidates Mandipa Ndlovu and Victoria Manya.
Posted on 4 October 2022, last modified on 31 October 2022