Stephen Ellis Annual Lecture by Prof. Muna Ndulo: Ethnicity, diversity, inclusivity and constitution making in Africa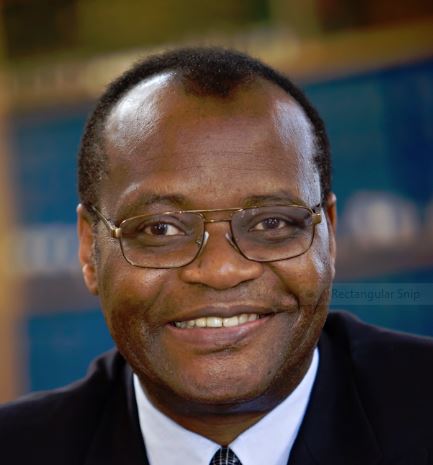 In this year's Stephen Ellis Annual Lecture, Muna Ndulo, Professor of Law at Cornell University, Ithaca, NY, USA, will contend that a poorly designed constitution can hinder inclusiveness and promote ethnic grievances and conflicts. He will identify key issues that must be addressed in the constitution making process to promote inclusiveness and a sense of citizenship and ownership of the political process in a diverse nation state. Unless African states manage diversity and build institutions that are inclusive, promote economic development, stability, and enfranchisement and consolidate political harmony, the threat of disintegration will persist and the state will remain challenged by those who feel marginalized and who desire to manage their own affairs.
The ASCL Annual Public Lecture is now called the Stephen Ellis Annual Lecture in honour of our late ASC colleague who died in 2015. Gerrie ter Haar, Stephen Ellis' widow, will be our guest of honour.
Jan-Bart Gewald will chair the lecture. Afterwards, as of 20:00, there will be drinks.
On the occasion of the lecture by Prof. Muna Ndulo, the ASCL Library has compiled a web dossier on African constitutions.
Muna Ndulo is a Professor of Law, Elizabeth and Arthur Reich Director of the Leo and Arvilla Berger International Legal Studies Program Cornell Law School, and Director of Cornell University's Institute for African Development. He is Honorary Professor of Law at the universities of Cape Town, Free State, and Western Cape. He was formerly Professor of Law and Dean of the School of Law, University of Zambia. He served as Legal Officer in the International Trade Law Branch of the United Nations Commission on International Trade Law (UNCITRAL) from 1986 to 1995. He held the post of Political and Legal Adviser with the United Nations Observer Mission in South Africa (UNOMSA) from 1992 to 1994. He served in UN Missions in Kosovo (2000), Afghanistan (2003) and East Timor (1999). He also served as consultant in the constitution-making processes in Kenya, Somalia, and Zimbabwe. He is author/co-editor of several books, including: Growing Democracy in Africa: Elections, Accountable Governance, and Political Economy (Cambridge scholars 2016) and Comparative Constitutionalism and Good Governance in the Commonwealth: An Eastern and Southern African Perspective (Cambridge University Press004). He is the founder of the Southern African Institute for Policy and Research (SAIPAR).
Date, time and location
Pieter de la Courtgebouw / Faculty of Social Sciences, Wassenaarseweg 52, 2333 AK Leiden
Posted on 6 September 2016, last modified on 16 February 2017