Stephen Ellis Annual Lecture by Howard French: How today's China-Africa encounter came about and what it means for the world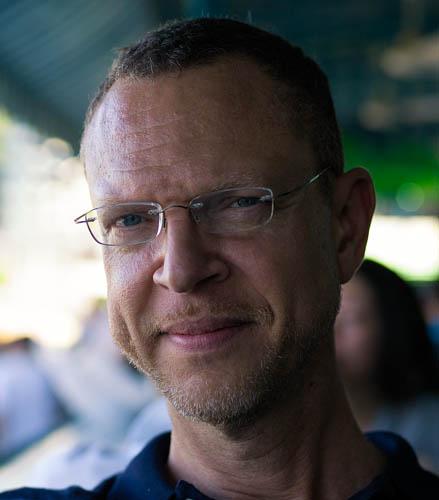 Howard W. French is a journalist, author, and photographer, as well as an associate professor at Columbia University Graduate School of Journalism. He was most recently a senior foreign correspondent with The New York Times.
At the ASC's 2015 lecture he will talk about the processes that began drawing large numbers of new Chinese migrants to Africa in the early to mid 1990s, and then speak to the question of the global geopolitical and economic setting that pushed events in this direction, albeit with some surprising outcomes. These include the end of Maoism, the launching of China's reform and opening period, the end of the Cold War, and what has come to be known by some as the War on Terror.
Howard French is the author of China's Second Continent: How a Million Migrants are Building a New Empire in Africa, which was published by Knopf in May 2014. It was named one of 100 Notable Books of 2014 by The New York Times, and was cited by The Economist, The Guardian and Foreign Affairs as one of the best books of 2014.
Read the web dossier on Africa-Asia relations, compiled by the ASC Library.
The ASC Annual public lecture is now called the Stephen Ellis Annual lecture in honour of our late ASC colleague who died in 2015. Gerrie ter Haar, Stephen Ellis' widow, will be our guest of honour.
Benjamin Soares will chair the lecture.
Afterwards, as of 20:00, there will be drinks.
Date, time and location
Pieter de la Courtgebouw / Faculty of Social Sciences, Wassenaarseweg 52, 2333 AK Leiden
Room SC01 (lower ground floor)
Posted on 26 October 2015, last modified on 16 February 2017