Seminar: Building a car in Suame Magazine: participating in Ghana's informal economy
Primary tabs
Photo; Rafael Verbuyst
Following the trail of discarded Western car parts, artist Melle Smets and sociologist Joost van Onna ended up in Suame Magazine in Ghana. Suame Magazine is a vast informal industrial cluster in Kumasi, Ghana's second largest city, with some 200.000 artisans and mechanics working in over 12.000 car-related shops and workplaces. Wanting to understand how such an informal world works, Melle and Joost decided to build a car with locally available parts, in collaboration with the mechanics in Suame Magazine as a form of creative action research. In just 12 weeks they co-created the 'Turtle 1', a unique car assembled out of a mix of reused car parts and locally handmade one-of-a-kinds. Interestingly, Suame Magazine also formed the location for part of the fieldwork conducted in the context of the ASCL INCLUDE project on 'Strategic Actors for Development', aiming to identify ways in which to increase the political leverage that informal workers and informal workers' organizations can create and exercise.
In this seminar Melle Smets and Joost van Onna will discuss their experiences in Ghana's informal economy and the plan they developed to continue their car-building project. They will address questions as to how organizations, networks and individuals in Suame Magazine can use the power of informality systematically to build cars (or develop other products) and what role (in)formal institutions may play in this process. Subsequently Mayke Kaag and Tanja Hendriks will reflect on this project based on their own experiences of doing research among informal workers in Suame Magazine and elsewhere in Ghana. Departing from the same locality, and from a shared interest in informal workers and their everyday lives, the presenters aim to exchange knowledge shaped and created by different methods and visions, highlighting many different aspects of informal workers' working lives. Among other things, they will address the role of informal workers' organizations, mutual perceptions by and of informal workers and external partners, relationships with (inter)national donors, and the changing roles and understandings of (urban) informality.
Please note that this seminar will start at 3pm.
Take a look at Melle Smets and Joost van Onna's project website.
Borrow the book Turtle 1: building a car in Africa from the ASCL Library.
Rafael Verbuyst did research in Suame Magazine. Read his blog.
Speakers

Melle Smets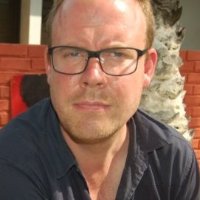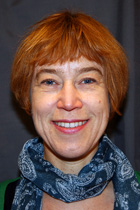 Mayke Kaag, African Studies Centre Leiden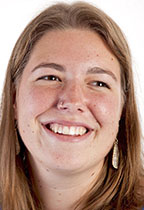 Tanja Hendriks, African Studies Centre Leiden
Date, time and location
Pieter de la Courtgebouw / Faculty of Social Sciences, Wassenaarseweg 52, 2333 AK Leiden
Posted on 9 August 2017, last modified on 29 September 2017