Rewriting Yusuf: a philological and intertextual study of a Swahili Islamic manuscript poem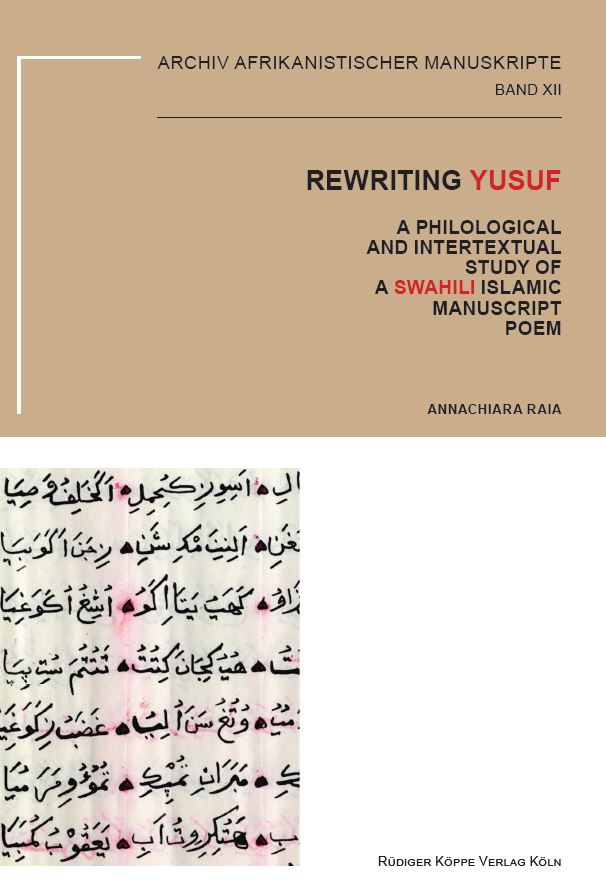 In her dissertation, Annachiara Raia focuses on a long narrative poem, the Utendi wa Yusufu. This is the Swahili version of the story of Joseph, son of Jacob, as he is called in the Old Testament, or the Arabic Yūsuf ibn Ya'qūb, revered by both Judeo-Christian and Muslim communities. The story has been disseminated all over the world, translated into many different languages and adapted into various genres throughout the centuries, making it one of the most widely-travelled stories of mankind. The story also made its way to the East African coast and became widespread at the beginning of the twentieth century and probably even in the nineteenth. Spanning a wide range of world and local literatures, Rewriting Yusuf – prefaced by Farouk Topan (Agha Khan University) – represents a high academic standard of both literary criticism and philological analysis and uncovers how the narrative of Joseph has been re-narrated and adapted in East Africa, becoming part of Swahili intellectual history. The author provides a first critical edition and translation of the oldest Swahili manuscript poem in Arabic script before thoroughly examining its interrelationship with two Islamic texts: the Qurʾān (Sūrat Yūsuf) and the Qiṣaṣ al-Anbiyāʾ.
About the author(s) / editor(s)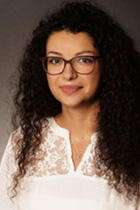 Annachiara Raia is a University Lecturer in the LUCAS department of the Faculty of Humanities and a researcher at the African Studies Centre Leiden.
Full text, catalogue, and publisher website
Posted on 8 March 2021, last modified on 8 March 2021