A plea for kaleidoscopic knowledge production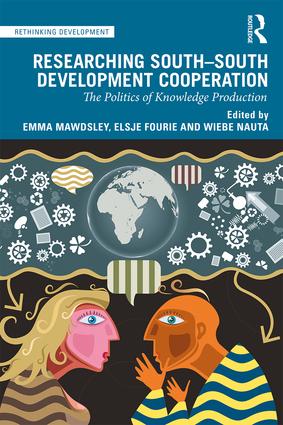 This chapter has been written for the book Researching South-South Development Cooperation.The Politics of Knowledge Production. Series: Rethinking Development. 2019, London, Routledge.
In this chapter, the authors aim to reflect on their own positionalities vis-à-vis the topic of South–South Development Cooperation (SSDC), both in terms of research background and experience, their personal journeys and institutional setting, and explore what these yield for a better understanding of SSDC. They argue that, instead of de/legitimizing certain positionalities for being un/able to speak about certain phenomena, the best way forward is to bring different partial perspectives and knowledge together in order to complement one another for a better and more complete comprehension, like a kaleidoscope in which different shapes and colours produce a fascinating picture.
Author(s) / editor(s)
Mayke Kaag, Miriam Ocadiz
About the author(s) / editor(s)
Mayke Kaag is a senior researcher at the ASCL. She is a social anthropologist interested in processes of change and continuity in West and West-Central Africa.
Miriam Ocadiz is a PhD student at VU University Amsterdam.
Posted on 5 July 2019, last modified on 8 July 2019