PhD defence: Language, Education and Identity in Africa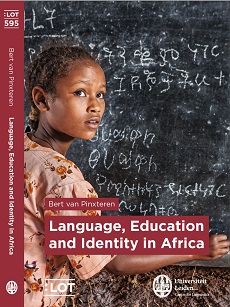 This event will take place both online and physically in Leiden. Please note that the venue has a maximum capacity of 50.
OnThursday 16 September at 15:00 hrs, PhD candidate Bert van Pinxteren will defend his dissertation 'Language, Education and Identity in Africa' at Leiden University.
Issues related to language, education and cultural identity are never far away in any debate on Africa. They are central to a discussion on the effects of the colonial era on the continent and a consideration of African options for the future. In this dissertation, Van Pinxteren's starting point is in the works of Vansina and Prah, who hold that old cultural traditions in Africa have been destroyed in colonial times. They maintain that new cultural traditions are currently taking shape, based in part in African languages. In order to examine these issues, Van Pinxteren uses a quantitative comparative analysis, making use of existing datasets from the Afrobarometer survey, UNESCO and the ASJP database.
Promotor: Prof. Maarten Mous (Centre for Linguistics, Leiden University).
Co-promotor: Dr Akinyinka Akinyoade (ASCL).
Bert van Pinxteren has an MA in adult education and community organisation from the University of Amsterdam (1981) and a Research Master in African Studies from Leiden University (2018). His PhD research was carried out with the Leiden University Centre for Linguistics (LUCL). Bert has worked at a number of international NGOs, notably on environment and development issues. After spending a period working in the sector of Internet for research and education he ended his career as a Senior Programme Officer at ActionAid. He has published several book chapters, as well as articles in scientific journals.
Date, time and location
Academiegebouw Leiden, Rapenburg 73, 2311 GJ Leiden
Posted on 23 August 2021, last modified on 24 August 2021