Opening exhibition: We are the legacy, part II
Primary tabs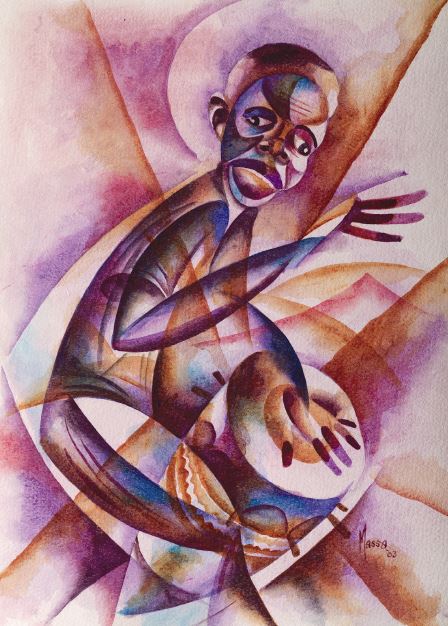 On the occasion of the 2018 Nelson Mandela's centenary, the UMURAGE Foundation presents 'We Are The Legacy: Celebrating Nelson Mandela Centenary 2018'. The art exhibition features portraits of 100 African legacy makers who, in their own unique way, embody Nelson Mandela's three key principles – to free yourself, free others and serve every day – and 100 artworks from across the motherland. The ASCL started exhibiting art works from the broad collection of UMURAGE Foundation last July as part I of the exhibition. Now there are new works to be seen (until 31 October 2018). Read more.
The exhibition can be seen during office hours in the ASCL Library (ground floor) and in the corridor on the third floor.
The opening of the exhibition part II will take place on Tuesday 18 September, 16:00. You are all very welcome. Patrick Habamenshi (UMURAGE) will give a talk. Please register below.
Date, time and location
Pieter de la Courtgebouw / Faculty of Social Sciences, Wassenaarseweg 52, 2333 AK Leiden
Posted on 28 August, 2018. Last modified on August 28, 2018