New web dossier: African leaders of independence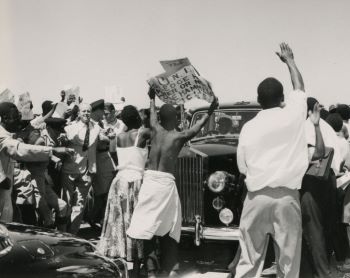 On the occasion of the Stephen Ellis Annual Lecture, to be given by Emmanual Akyeampong (Harvard University) on 3 December, the ASCL Library has compiled a web dossier focusing on literature by and about the three early West African leaders Kwame Nkrumah (Ghana), Sékou Touré (Guinea) and Léopold Senghor (Senegal). It is these three leaders that Prof. Akyeampong will focus on during his lecture.
In the coming months, new sections will be added to the web dossier in connection to Africa 2020, a year full of events organised by Africanists from the Leiden, Delft and Rotterdam universities, to coincide with 60 years of independence, celebrated by 17 African countries; in particular in the run-up to the conference on 30 January: 'Africa: 60 years of independence'.
Last modified on December 9, 2019